I had many goals when I started this blog. I wanted to make a little ad revenue to help pay for the blog expenses, have a body of work to reference for freelance queries, and improve my writing. I would be lying if I didn't state the big dream is to be a published author.
One thing I have learned so far from this blogging experience is to be open to opportunities. Yesterday I wrote about being prepared for turns and treacherous terrain on my life journey. Sometimes the bended road might lead me on a better course or even lead to discovering a short cut. Embracing and experiencing what comes my way is an essential part of this process.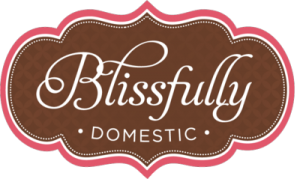 By being open to opportunities I have two new places for you to find my writing. Yesterday my first article appeared on Girlfriendology. It is a piece I re-worked from my blog, but going forward original material will appear monthly on the site. I am also submitting over the weekend two articles for Blissfully Domestic, where I will also be a contributing writer monthly. I promise to share a link to my writing there once the first two pieces are published. I am honored for these unexpected opportunities and look forward to contributing meaningful writing for these sites as well.
Another opportunity I would not have expected when I started blogging was to appear on a radio program. It was such a fun experience. If you have some time over the weekend, you can listen to the podcast.
Looking back to the day the moving van arrived for my husband's belongings, I realize that I could never have imagined I would be writing on a blog, for other sites, be interviewed on a radio show, or meet amazing people on the internet. I had no idea what my life would look like two years later. I would not have believed it if someone told me what life would look like either.
I am really happy.
And I am excited to see what is around the corner. There is so much more to discover on this journey. There is a surprise at each bend in the road.
Thanks for joining me.