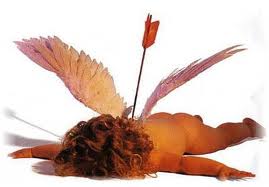 Writing, like relationships, can turn unexpectedly. I can have a plan and be hopeful of the results, but it could end in a way that I have not anticipated.
Today I had a wonderful, hope-filled post about finding love and keeping it alive. But after a 20-year marriage that ended, and a complete train-wreck of a relationship that followed, I decided I would let the experts opine on the topic of lasting love and I would share something refreshing.
Honesty.
I think forever is luck. Possibly a crap shoot. As hard as you try and as much as you can love another person, it does take two. You have to fall in love with someone who is worthy and appreciative of your love. This person has to share these same feelings and have an interest in working at the relationship with you. Together you must avoid doing irrevocable harm to the relationship, stoke the fires, balance a busy life, and more. It is hard work.
Can it happen?
Listen to this beautiful song by Ben Harper called "Forever."
He sings about wanting to find his "forever home" and asks for her "forever." But the most accurate line in the song for me, at this stage in my life, is:
"Forever always seems to be around when things begin, but forever never seems to be around when it ends."
I have experienced the forever in the beginning and recognized the absence of forever at the end. But I haven't figured out what happens in the middle to make sure forever doesn't end.
I still have a chance to turn my mood around today, and be happier about the prospect of finding a love that lasts forever on this day devoted to love. We will see what the rest of the day brings. If I haven't ruined your day:
Happy Valentine's Day to those of you who are celebrating.