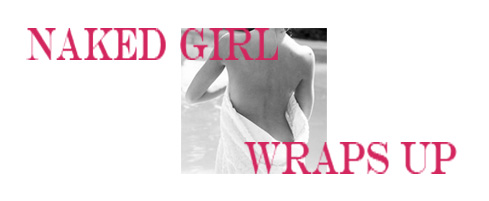 This has been a restful, but productive weekend. I found balance that has been lost for quite some time. For my readers' sake, I hope this is the last post I write that includes the word "balance" for awhile. There must be a collective sigh of relief with this admission. At least I have tired with my whining about my lack of balance, sleep, exercise, writing time, and more. It's time to shake it and move on.
This coming week I plan to stop looking in the rear view mirror and whining about what I see. By redirecting my attention, I know I will embrace all the great experiences in the days to come instead of missing them by looking behind me.
That said, here's a quick look back over the last week. No whining involved- only writing. I promise.
A Wrap-Up of my Writing Last Week:
Sprocket Ink has been publishing great news stories for the last four weeks. If you have not discovered the site (and the great writing team), go visit today. These writers have the ability to deliver the news in a way that will make you laugh out loud.
This week I wrote about Justin Bieber's hair, Marilyn Monroe's x-rays, and Scarlett Johansson's used tissue. And it does actually tie up nicely together in the post. Seriously, it does.
I also wrote about Paris Hilton's new "docu-series" (yes, this is what the network executives are calling her latest reality TV show). Read this article to learn more about the über-talented star. I have a good feeling about this show. There might be an Emmy for Paris in the near future.
It is exciting to see the number of writers sharing their work at The Red Dress Club each week. I enjoy sharing a piece on Saturdays in the writer's link-up and receiving the insightful comments from other writers. But I also enjoy discovering new, inspiring writers to follow just as much.
This week I shared a post I wrote on beating an addiction to coke with The Red Dress Club. Diet coke, that is. It was something I wrote a year ago. Sadly, I am still losing this battle.
My Favorite Reads This Week:
This week Twitter made a great suggestion: follow @Taraisms. I did my typical due diligence (checked out her Twitter profile, followers, a few tweets) and then decided to follow. Taraisms describes herself as a photographer, writer, wine aficionado, and  intellectually promiscuous. How could I not follow her? Then I discovered a piece she wrote last month called Feel First. Then Step. Reading this piece resonated for me. I understand how Taraism feels about being in the dark, yet still knowing where she is and what is around her.
It is hard to explain the connections you can have with people through Twitter to someone not familiar with the site. So it is difficult to explain in my real life (as opposed to my virtual life) my friendship with Lisa. We IM on Facebook, DM on Twitter, email, and text each other. And yet we have never spoken or met. But I consider her a very special friend. With the full disclosure of my special friendship with her, I am sharing a beautifully written piece she wrote. I am not the only one interested in drawing attention to my talented friend this week: she was also featured on Indie Ink. I am so proud of her for this accomplishment. Please visit Indie Ink to read her moving piece called Concrete.
Enough from me….go follow all of these links.
Happy Reading!