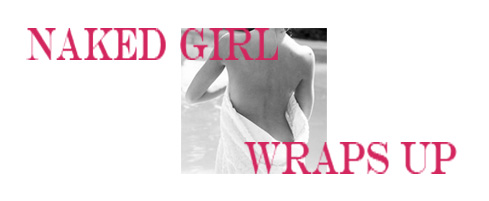 Life is like riding a roller coaster. By now I should know that when I think the crazy part of the ride is over, I should actually be ready for whatever is around the next turn.
Monday and Tuesday I was stressed and behind in school, but by Tuesday evening felt I was on track again. I worked hard to get to that place and I was so happy when I woke on Wednesday. I was on schedule with projects due for school as well as having a plan to study for my upcoming finals; Wednesday I turned a corner. I felt relaxed and I had room to breathe.
Thursday I received the call that my grandmother had a few days of life remaining; she was slipping away. Friday my sister called to let me know she had passed. I was busy taking that deep breath when the ride abruptly brought me to the next drop. I wasn't prepared.
The emotional ups and downs of separation and divorce these last two and a half years have prepared me well though. By Saturday I had mentally let go of the stress related to all that needed to happen before leaving for Baton Rouge. The stress melted away.
To some extent, I just had to go with what came my way. A flight could not be booked before I knew the service arrangements. There was no reason to stress about final projects and exams before knowing when I would be out of town. Where I would stay didn't need to be considered until I knew when I would arrive.
I let it all go.
Instead I focused on breathing and getting through my day.
I had faith it would come together as it was supposed to for me.
You know what?
It did.
And I am breathing deeper as a result.
A Wrap-Up of my Writing Last Week:
This week at Sprocket Ink I wrote one funny news piece and one serious. It was a departure (the serious one) and I don't think it was well-read, but sometimes your writing has to come out. It holds you captive in your mind until it makes it's way out. This story, about violence at a baseball game, had to be written. As someone who has a love for the game, it saddens me that being a fan of a team can actually be dangerous.
Back to being snarky on Friday, I wrote about the crisis with air traffic controllers sleeping on the job.
This week at Studio30 Plus I was included in the Sunday Spotlight with my Friday piece, which included Song of the Week as well as five posts that have personal significance for me. I hope you will take the time to read the five posts.
Saturday at The Red Dress Club I shared a post I wrote about a year ago. I could not rest until I mentally relieved myself of the story by writing about it. Rarely do I rant on my blog, but this post was one of the times it was necessary. I shared Archery Lessons and a Test in Self-Control.
My Favorite Reads This Week:
Today I decided to only share writing from members of The Red Dress Club. It is a writing group that I joined when it was first formed and I am so happy I did. It's a wonderful group of women who are like-minded about becoming better writers. It is a place to share your writing and grow as a result. And, as a bonus, I have met and enjoy friendships with many women in this group.
Robin from Farewell, Stranger is a mom to a two year old who is rediscovering herself through the writing experience. Waiting for the Words is a piece any writer can relate to; I love how open and honest she was about the struggle to write at times. I know the feeling of wanting to share, but not finding the words. Knowing that writing will help you find some peace, but still not finding your way in the writing process.
Amy from The Never-True Tales is a thoughtful, talented writer. Corks is a short poem written for Six Word Friday's prompt on Hope. It's a quick read so please spend more time on her site to read other posts. Also read her About page to learn the wonderful story behind Amy's blog name. I promise you will fall in love with her too.
Move over Mary Poppins is a brilliant fiction writer. She has a gift of describing a scene, great character development, and the ability to draw you into the story. The Wrinkled Continent is a perfect example. My only complaint with this piece is that it isn't a novel; it left me wanting to know more. Hundreds of pages more actually. I patiently wait, knowing there are novels coming from this gifted writer.
Enough from me…go follow all these links.
Happy Reading!