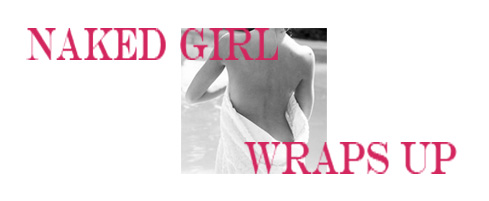 Mom, daughter, friend, girlfriend, employee, blogger, photography student, triathlete, homeowner, and pet owner are a few titles that fit me. Sometimes one or more areas demand more attention than others and the attempt to perfectly balance everything falls apart. I had a week like that last week. As a result, Naked Girl Wraps Up is being published on Monday instead of Sunday.
Here's what I wrote for Sprocket Ink last week:
I couldn't ignore the Royal Wedding. Tuesday I wrote about glamor returning to the House of Windsor as well as a few last minute wedding details that had been announced.
Friday I wrote about yet another crazy Hollywood story: a Hollywood couple trying to conceive. This story, however, is bizarre. More bizarre than most Hollywood stories.
A Wishing Flower was included in the Weekend Spotlight in Studio30 Plus Magazine. If you are a writer and have not joined this great social media site, I recommend it. It is a fast-growing group with almost 900 members. Stop by to learn more about the community!
At The Red Dress Club, a writer's group, I submitted a newer piece I wrote. One Year Later: Celebrating a Happy Life was an exciting post to write. So much has happened in all areas of my life in the last year. I was happy to share the changes and thank readers for their support in the last 12 months.
**Next Sunday I will return to highlighting great writers in Naked Girl Wraps Up. It was a crazy week last week so I didn't spend time perusing my favorite sites to find writers to feature.