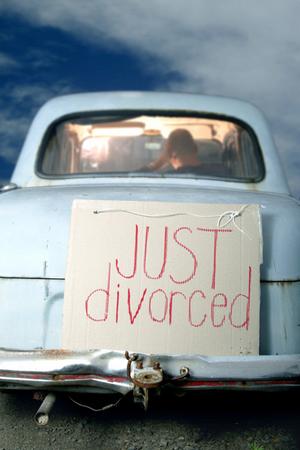 Just as I have each morning for the last 29 months, today I woke up married, but estranged from my husband. My divorce hearing was today so tomorrow I will wake up single for the first time in almost 21 years.
This 29 month journey has felt hopeless, frustrating, overwhelming, and impossible at times. I have been angered and saddened during the separation. I also felt as if I would never be able to move forward with my life.
But also during these 29 months I have learned a lot about me: that I am stronger than I thought and that I could feel more alive than I believed was possible. During this time I have breathed deeper, felt more relaxed, and have become a better mom. I have also laughed more and am happier.
This time was needed for grieving, but also for discovery. It was a necessary step towards being single again.
But I didn't arrive at this single status alone. I had the love and support of family and friends the entire time. Friends, old and new, were in contact with me the last few days. I received a flurry of texts today from people who care. There was a beautiful note left by a special friend on my car windshield this morning. I had a lunch date with a friend following the hearing. My boyfriend sent a hilarious text and shared a joke with me to brighten my day. And tomorrow I have a ladies night with a few friends–not to celebrate, but simply to connect and decompress.
Something unexpected happened the last 13 months of separation too. I started a blog and my readers became a part of my life. Some of you have been reading from my first post, often leave comments, and yet we have never met. You simply know me as the Naked Girl, but take time to reach out with kind and supportive words.
As I move forward with my new life tomorrow, continuing on this journey, I recognize something important:
I am blessed by the love and support of friends, family, and readers.
Thank you for that gift.