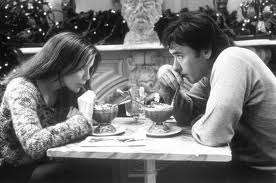 Today I find myself writing because of the recent guest post on Naked Girl by Kir of The Kir Corner. She wrote here Wednesday about finding balance. Kir shared her thoughts on how to have some level of privacy and yet still be the Naked Girl in a Dress on her blog.
It reminded me of the moment last summer when I realized it was time to be more authentic; to share my name, image, and open up more was something I felt compelled to do. It was a liberating experience for me. My writing has also been stronger as a result.
Reading what Kir wrote for my blog also happened to be a serendipitous event for me. Lately I have avoided writing about a topic, but gained clarity as I read Kir's thoughts on what it means to be a Naked Girl in a Dress.
And, as a result, it is time to figuratively rip the Band-Aid off quickly instead of peeling it off slowly. It is time to share what has been on my mind, but have been unable to write. Not doing so has been bothering me and I have, to some extent, avoided writing on my blog as a result.
What is the Band-Aid I am speaking of?
The relationship with Mr. Thunderbolt is over. It has been for several weeks, but I have not found the right words to share the news here.
Was this a heart-breaking break-up? No. I was relieved it was over.
Why I struggled to write here was that I had this here-we-go-again feeling. I have a break-up and insert the next guy I am dating into funny antidotal stories. Rinse and repeat.
Each man I date, good or bad, is a lesson. I learn from the experience, edit the list I made of what I am looking for, and start anew. There is nothing wrong with this, but I think I am tired of introducing someone only to have to share another break-up story with readers.
Earlier this year I opened the scope of my blog to include relationships. I still want to write on this topic, but right now feel I want privacy in my own relationships. My kids have only met one man I have dated and I will continue to be particular about who I allow in my children's lives. Maybe I need to be as discerning here too.
Am I missing something in my writing if I want privacy in this aspect of my life right now?
I don't think so. I can still be the Naked Girl, but leave a little for myself. As Kir wrote in her guest post here this week,
So I think I am going to keep the sheet handy and use it as a cover-up from time to time and then some days, when I am feeling frisky, I'll put on the backless dress and glitter heels that I keep at the back of my closet and let you peek inside my wilder side.
Like Kir, I will let you peek inside when I am ready to share.
For this week's
Song of the Week
, I am sharing a Howie Day song called "Collide." The video for the song is made of clips from the movie Serendipity. The movie is about a happy accident, a chance encounter. It is about fate and being open to the power of that chance encounter.
As AC said after the recent break-up, "Let's see what the Universe brings you Kelly."
Yes, let's see.
I promise to share what the Universe brings when I am ready. Until then, there's so much else to share. I am never at a loss for words. With 150 posts published, you must agree.
Enjoy the Howie Day song and the video. And if you have free time this weekend, watch Serendipity.
Happy Friday!