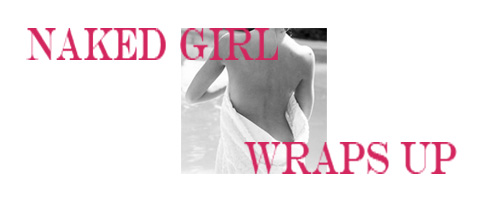 I have had very little sleep the last two nights and what little sleep I have had has been restless. I only have seven more days until I complete my program, but I am questioning whether I am going to survive this next week. As a result, this is what you get as a preface for the wrap-up: my random morning thoughts. This is probably not entertaining, but it is all I have this morning:
1) Yesterday around 5 pm I went to Starbucks and bought a Venti coffee with an extra shot. That was my third Venti of the day. Me over-caffeinated is a frightening experience. Just ask AC.
2) I am so proud of this, which might mean I need to get some sleep. Or I am just strange. Either way, thanks Brandon for sharing. It made me laugh this morning.

3) I was listening to The Psychedelic Furs this morning, which made me think of the director John Hughes.
4) My dog is engaged to be married, I am not sure I will give my blessing to this union. She pooped on the deck this morning so I am thinking that if she is going to live with her new husband, this might be a great idea to marry her off.
5) I am contemplating the long-term ramifications of my post Friday. It has brought in a new audience to my blog. "How to date a cougar" is now trending high in keyword search hits for my site.
Yes, I know. I am probably losing my mind. Actually, I think one good night's sleep and I will be fine. Hopefully tonight is the night for a solid 8 hours of sleep.
A Wrap-Up of My Writing This Week
Sprocket Ink: Maybe I am being a bit too boastful, but I think there is a Pulitzer prize in my future for the piece I wrote about a woman eating her dead husband as a way to cope.
The lack of sleep and school stress might be affecting me; I went on a rant about what Americans should really be upset about, instead of spending time thinking about and hating Spencer Pratt.
My Favorite Reading This Week
You are not going to be interested in what I am actually reading this week. I am spending time curled up with Creating a Website because I am adding to my HTML coding knowledge. Exciting, right?
Since I haven't been online reading blogs in the last week, I will share a new person I follow on Twitter. He is incredibly offensive. I can, however, highly recommend the follow if you agree with me that The Hangover movies are hilarious.
Horribly offensive, but hilarious.
That perfectly sums up @WhiskeyDad