One week after completing photography school, I have a clearly-defined understanding of my photography goals, which includes launching a food blog in a month.
But what about Naked Girl?
Where do I take this blog in the remaining months of the year?
I took a moment to pause and review my progress with writing:
163 posts published
17 months of blogging
68 posts in a draft folder
The last bullet point, the number of drafts, is what has caused me to pause. With my writing schedule increasing after completing school, what do I develop and publish?
Statistics nerd that I am, I have decided to prioritize based upon topics that have resonated for readers so far this year. Here's what I discovered today:
Ten Most Popular Posts Published in 2011 (Jan to June 2011)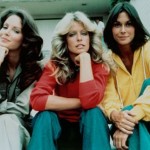 The Angel I Aspired to Be
This post is a great example of the power of a writing prompt. This post was inspired by a prompt presented by Studio30 Plus earlier this year. Who knew Charlie's Angels would be such a hit?
Love in the Right League
The list I wrote is ever-evolving and something I refer back to regularly while on this dating adventure as a single mom. I recommend this exercise for anyone who is single.
When is the Right Time to Tell the Guy you are Seeing About your Blog? This post received a lot of comments as many bloggers seem to struggle with when to "out" themselves in a new relationship. I wrote this six months ago and still struggle with this issue.
Business Tips From Anthony Weiner: How to Make $50,000 Blogging While I have more introspective musings that I write about, I can write a humor piece at times. This was very popular with the blogging community.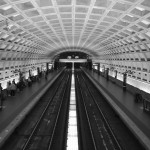 How are You Traveling Through Life?  I write often that happiness comes from within. This piece I wrote about the effect of unhappy people on others.
Summer Days This piece is a follow-up to the popular post I wrote last summer about summer vacation with the kids. With the level of popularity with readers two years in a row, it seems to resonate for others.
The Gift of Forgiveness This is one of my favorite posts this year and one that came from another writing prompt from Studio30 Plus. I enjoy the creative output that comes from a defined writing topic; this one came together beautifully.
Endings are New Beginnings I wrote this post the day my divorce was final. It was an emotional day, but one I wanted to share with readers.
International Women's Day: Who Inspires You? It makes me happy to find this post is popular. It includes ten quotes from women who inspire me, which I shared on a day we celebrate women.
Living  My Childhood Dream This is another post inspired by a Studio30 Plus writing prompt. It was one of my favorite pieces I wrote this year. It is great to know this resonated for readers as well.
If you are new here, you can catch up on the more popular posts this year. If you are a longtime reader, please share your thoughts on my writing: what type of writing do you enjoy most from me?
As always, thanks for your support. I have some new ideas for Naked Girl and look forward to sharing even more this fall.