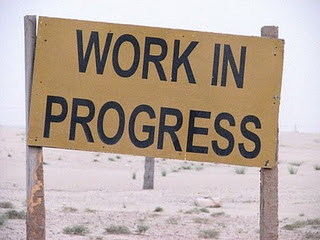 Last Monday I was dealing with something difficult, which I wrote about on Tuesday. The post included the statement that I felt I had taken ten steps back in the last year. A few days later I recognized that while I felt terrible earlier in the week, I had not really taken steps back. Feeling deeply and being sad in no way negates progress; it simply means I have emotions and I am in touch with them.
Last week I spent more time thinking than writing, but my thoughts have been centered on what to write after publishing "The Road to Happiness." I decided the follow-up post needed to include a list of ten steps forward in the last 12 months. Whether the steps were big or small, I wanted to recognize for myself the progress.
Ten Steps Forward in Twelve Months
1-Professional Photography Program Completed
2-Final Separation Agreement Completed
3-Divorce Finalized
4-Learned To Use a Drill
5-Readership and Social Media Presence Expanded Significantly
6-Established Solo Date Nights
7-Brought a Dog into Our Family
8-Significantly Happier
9-Finding Balance as a Single Mom
10-Entertaining Again
By giving this challenge to myself I was able to recognize there has been significantly more progress than the ten items I listed. This exercise also made me think of the kids and the progress they have made individually as well as the three of us as a family; it has been remarkable.
"Man is fond of counting his troubles, but he does not count his joys. If he counted them up as he ought to, he would see that every lot has enough happiness provided for it." ~Fyodor Dostoevsky
Yes, the road to happiness is not a straight line and there are setbacks. I do believe what I wrote last week. But it is also important to think of what progress has been made and count blessings. These two things make getting back on the road easier.
What progress have you made in the last year?