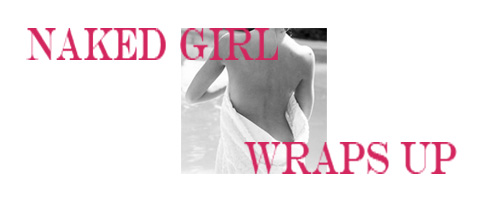 Last week was holiday time, which means instead of writing on other sites, I was eating and drinking too much. Thus the reason I am wrapping up with nothing today. Nada. Zip.
Wait!
I wrote a bit here this week on Thursday and Friday. I should get some credit for working last week. And, it appears from the traffic reports that Thursday's post resonated for many; it has been a huge success. So, this wasn't a waste of a click; I am giving you something to read this morning.
As a bonus for stopping by, I am also including a Song of the Week (typically on Friday) today. I know; everything is screwed up at Naked Girl today. Blame it on the holidays.
Listening to the top 40 songs in 2011, I was pleased to hear two Pink songs. I have included her many times as the featured singer for Song of the Week. Here's a song I have not shared before: "Perfect."
Here's to a Wonderful 2012 for you, my dear readers!