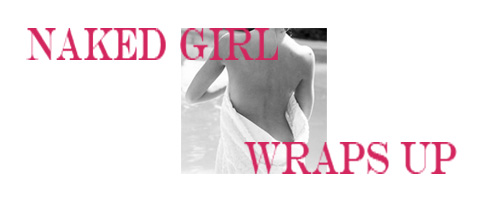 Happiness, screenplay writing, stalking bloggers, love stories, Twitter, Oxford commas, and pomegranates.
That sentence includes an Oxford comma and is a wrap-up of my wrap-up this week.
Grab a cup of coffee, read my post, and follow the links for more great reading.
There's another Oxford comma!
I will stop now; enjoy the post this morning.
Semi-colon instead of Oxford comma.
Did I ever admit I am a complete word and grammar nerd?
If not, I think I outed myself with this post.
A Wrap-Up of My Writing This Week
At Write on Edge, an online writing group, I shared a post from last January titled "How are You Traveling Through Life?" It's about being mindful of who we allow in our lives and how our happiness is affected as a result. I enjoyed dusting off this post and sharing again with my writing group and readers.
My Favorite Reading This Week
Julie Watson from Freckles and Fickle Take Over the World is working on a screenplay and she is looking for a co-writer. Don't get excited, clicking to her site thinking you are going to get the job. I already applied and I am quite confident she is calling me for the writing gig. I haven't heard from her yet, but I am sure the phone will ring. Soon. Very soon.
Wait!
Is my phone on? Did I miss the call? Maybe I typed the wrong number. I should send her another email. But maybe she will think I am stalking her. She probably thought I was stalking her after the tenth email though.
Whatever.
I am sure she is calling later this morning. Just don't apply because this gig is mine. But definitely stalk visit her like me. She is hilarious. My kind of hilarious. Which is why she is going to ask me to co-write the screenplay with her. We will be perfect partners on this project.
Eric from I Can't Brain Today; I Have the Dumb wrote a three-part series this week on how he met his wife. Other than torturing me by making me wait patiently (I was actually impatient; just ask Eric) for each installment, I loved the series. Lucky for you, they are all published so you can read the entire story at once.
People I Played with on Twitter This Week
@Motherese likes the Oxford comma, which was a bonding moment for me with this woman. Add to it that she and @datahound2u elected me President of the Oxford Comma Club. They are serving as my minions in other key positions in the club.
@MochaDad tweeted that pomegranates cause pregnancy. I am not sure if that is the line his wife fed him when she said she was pregnant and on the pill, but he seems to believe this is true. I informed him that pomegranates also cause hangovers. He seemed to believe my statement as much as I believe his pregnancy story. I pointed out I was right as I had personally experienced this phenomenon a week ago. Pomegranates do in fact cause hangovers.*
*Note: tequila may have also been involved in the pomegranate consumption.
Enough from me. Go follow these links.
Happy Reading!