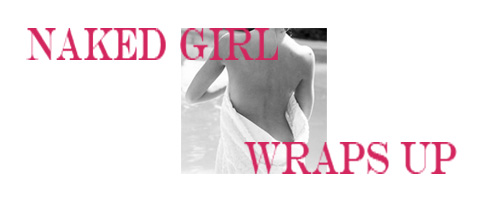 Hemingway: I love his writing and his evocative descriptions of the writing process. Ask any writer whether there is truth in these quotes.
"There is nothing to writing. All you do is sit down at a typewriter and bleed."
 Here's another favorite Hemingway quote of mine:
"Write drunk; edit sober."
And another:
"The first draft of anything is shit."
Writing is a process that can be rewarding and maddening at the same time. It is an isolating activity, but stepping outside of the solitude can be uplifting. Sometimes you just need to hear from another that you have talent or that you have something of value to share. There are many benefits, especially for writers who publish online, to social media communities.
I have hit bumps in the writing process, frustrated at the words that refused to cooperate with me each time I sat down to write. I have been angry with myself when I internally fought the inevitable: allowing a story to take hold within me and write about it. We all have moments of doubt as well. Fortunately there are others ready to help. My writing friends are a keystroke away on Twitter, Facebook, and Google+, ready to encourage me to keep going.
Being a part of a community.
It's a powerful thing.
It can save a writer from herself when necessary.
A Wrap-Up of My Writing This Week
Last Thursday I was the Featured Writer for Studio30 Plus magazine. The inspiration for the piece I wrote, "To Writers: Never Give Up," came from reading about one blogger's frustration; he was considering shutting his blog down and stop writing. Please stop by the site this morning to read more. There's a great conversation happening in the comment section.
Keeping with a theme of writers' angst, I shared a piece with Write on Edge on Saturday that I wrote when I was coming out of a writing slump. It was a year ago and a reader/online friend lifted me up at the perfect moment. It is a testament to the power of community.
My Favorite Reading This Week
There's a wonderful post on The Creative Penn: "7 Lessons for Writers from Leonardo Da Vinci." It is creative and insightful. If you are not a writer, but a lover of art, you will appreciate her analysis of Da Vinci's creative process. Hopefully any writers who follow the link will find some inspiration for their writing as well.
While the entire wrap-up this week has a writing theme, I have to share this unrelated post. Because I love baseball and want to antagonize football fans during the play-offs:
The Good Men Project published a piece yesterday that I love and agree with: "25 Reasons Why Baseball is Better Than Football." I did watch the Saints game last night and must admit the last five minutes of that game was as exciting as baseball, but those moments are rare. I don't dislike football. I understand the game, strategy behind it, and can watch and enjoy a game. Football simply can't compare to the greatest professional sport. Let the hate mail commence.
My Internet Escapades This Week
There are lots of #FF we see on Twitter each Friday. I appreciate all of the shout outs and kind words, but this past Friday one really touched me. The #FF tweet simply made my day. This #FF was about me believing in him as a writer:
"#FF @NkdGirlinaDress Because she believes in me."
Yes, I do. Perservere. Write consistently. You will succeed this year.
Enough from me. Go follow these links.
Happy Reading!