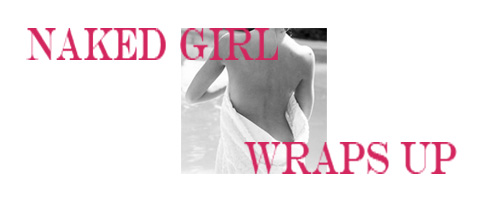 Some weeks the wrap-up ties together beautifully; a theme emerges as I write. I love when that happens; this wasn't one of those weeks though. I have been staring at the screen, wondering how these random wrap-up sections tie together. Here's my idea about writing: if you stare at the screen long enough, it will come.
I have been staring a really long time and the theme still isn't coming to me. Since The Boyfriend and I are going to a 2:50 movie, I can't wait any longer. I give in and will share random nonsense instead. So, here's totally unrelated, useless information about my weekend and a wrap-up without a theme:
The Boyfriend and I tried a pizza restaurant (that is all they serve) this weekend. There was a big build-up to going because they serve gluten-free pizza. I will not eat cardboard masquerading as pizza so, sadly, pizza isn't something I eat often. This was delicious pizza and the crust was excellent.
We ran on the National Mall where we saw a huge group of Japanese tourists crouched down photographing a single squirrel. And they were trying to coax the squirrel to pose. You would have thought they saw a zebra walking down Constitution Avenue; they were that excited.
The highlight to each kid-free weekend is my time with The Boyfriend. We have fun doing anything and also nothing together.
So, to wrap up the highlights of the weekend, there was time with The Boyfriend, gluten-free pizza, and Japanese tourists trying to get a squirrel to pose. Possibly boring to you, but it was a weekend that made me really happy. It was perfect.
And in other wrap-up news…
A Wrap-Up of My Writing This Week
This week on Write on Edge I shared a post from a year ago about the challenges of being a blogger and dating. When is it the right time to share the news that you blog? You can read the post to discover how I was handling the situation a year ago.
The Boyfriend and I discussed this topic yesterday, reflecting on how I handled my blog with him; on our second date I shared the news. Instead of encouraging him to read, though, I pleaded with him to refrain from reading it. A very different tactic from how I have handled this topic in the last year.
The reason is simple.
I knew immediately that this was going to be a different experience than any man that had come before him. I didn't want my blog to get in the way of knowing each other the old fashioned way: through personal interaction. Three months later, he still doesn't read it. He asks what I am writing about, why I am writing a particular piece, and how it is received by my readers. He is involved, just not online. His thought is that it is more interesting, hearing from me and having a discussion. It's working for us.
My Favorite Reading This Week
Chrysta from LiveLoveWork has a wonderful post on patience. Since this is one of my three words to be mindful of in 2012, the post was helpful for me. After reading this piece of Chrysta's, peruse her site and get to know her. She has a positive message to share and I love the concept of her blog.
My Internet Escapades This Week
I have Google+, Facebook, Twitter, and StumbleUpon. I also participate in smaller social media sites like Studio30 Plus, which is narrow in focus for the community (writers over 30).
So why would I add another social media site?
Because two incredible women started it, it's professional, and it is the perfect place for me to connect with other working mothers. In the few days Launching Mom has been live, I have been impressed with the site itself, the other women choosing to be a part of the community, and the promotion of it. Come join me on Launching Mom. I think you will also be impressed.