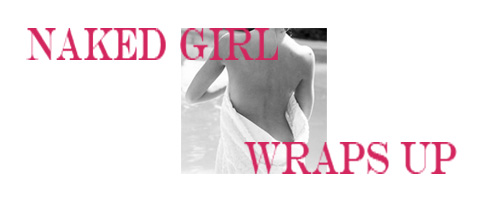 Last night at dinner The Boyfriend and I talked about the Love & Relationship series. I shared with him that I am happy the series has been well-recieved, but what is most pleasing for me is the change in my thoughts and writing about love this year compared to one year ago.
While I had a few hopeful posts about love in February last year, it was more cynicism about the thought of a lasting love and remarrying. The Boyfriend asked me what I would write this Valentine's Day. That's simple; the post will be filled with rainbows and unicorns. My romantic life is that good; it has restored my faith in love and relationships. I hope you will visit Tuesday for the conclusion of the series.
Now that I have given a hint of the upcoming Tuesday post, here's a look back over the last week:
A Wrap-Up of My Writing This Week
Susan G. Komen got it's ass kicked by the internet. I wrote about it at Borderless News & Views last week. +1 for the "little people" with social media accounts, taking down a huge organization so swiftly.
Last week I was a Featured Writer at Studio30 Plus magazine. I wrote about what survives us when we die. With the passing of a great writer/blogger last week, this piece was, in part, a tribute to her.
My Favorite Reading This Week
Sometimes you read something that just warms your heart. It makes you pause and smile at the love and kindness present in the world. I had one of those moments reading a story on Tracy's blog Sweetney. It has been wonderful to read how her relationship, post-divorce, has developed. The story she shared a week ago Friday is my favorite anecdote about Charlie to date. The three of them (including Tracy's daughter) are awesome together. It's an inspiring love story shared on her blog.
My Internet Escapades This Week
It's been a busy week on the internet.
I helped David Kaa (aka The Manwife Chronicles) figure out how to cut a pineapple. He really needs help people. Is there a domestic 911-equivalent for such emergencies?
Kristen from The Kir Corner celebrated a birthday last week. She invited me to her site, along with a ton of fabulous ladies, to celebrate.
I was excited to share the return of Jared Karol's The Write on Project on Google+. Check out Jared and his awesome site for writers.