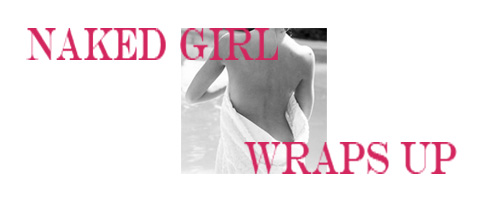 The Sunday wrap-up is finally being published on Wednesday; that should be a good indicator of my week so far. It would be an understatement to say I have been busy, but everything contributing to the craziness is all good.
In addition to taking over Studio30 Plus, I am preparing my new office. I am frugal so of course I would not pay the contractor who did the construction to actually finish the job by painting the space. Why would I do that when I am a good painter? After being up late last night painting with trim work to do today, I can now make a list of reasons to pay the contractor to paint.
I have a blog I work on daily.
I work 20 hours a week in my ex's company.
I now have a social media site to manage.
I have a consulting business with a big client right now and another smaller project just added.
I have two of my own projects in development.
Oh yeah, I have two kids, a boyfriend, and friends I enjoy spending time with and I would also like to put my feet up and read a book sometime soon.
There's pressure to get the space painted and ready because the furniture arrives tomorrow, regardless of what stage I am in with the painting. I am actually on track because the boyfriend helped with priming Sunday. Yes, after the toilet incident he came back for even more punishment more quality time with me.
Enough about my stupidity with the painting project. Here's what happened last week:
A Wrap-Up of My Writing Last Week
I was excited to be approached by Skinny Ms. to be a guest writer in March. They have a huge following, offering lots of great information on fitness tips, healthy living and recipes. I wrote a piece about training for a duathlon with Princess Daisy this spring. It's a how-to on exercising with your daughter.
Last week I also had a piece published at The Write On Project. The site offers a monthly writing prompt and then publish one submission a day. I have wanted to participate for many months and finally submitted. This month's prompt: Warning Signs.  I hope you enjoy my piece, but also spend time reading other submissions or even consider submitting your own.
For Write on Edge I shared an older post about forgiving my ex. It is a piece that seems to resonate for many and continues to be a popular read.
My Internet Escapades Last Week
I have found a partner in crime on Twitter for some stalking fun. @mrsnorthaz and I have been targeting companies on Twitter, assuming if we get a follow back we will then be one step closer to free products. I have been harassing developing a friendship with @VikingRange and she is with @JimmieChooLtd. Viking has followed me back and I wait expectantly daily when the delivery trucks drive down my street, but nothing yet. I am sure they just want to get to know me a little better. Jimmy Choo hasn't come through with free shoes either. Once we declare success with these two, we are working on free vacations. Join in on the fun with us and definitely follow @mrsnrothaz. She is great.