As a single mom who dates and enjoys pursuing various interests, life can be hectic. Okay, so it is always hectic; can be was not accurate.
Last week I wrote a post about how busy I have been with the home improvement project, office move, and work. I mentioned cleaning the house had suffered as a result. Thankfully I had meals delivered daily (yes meals, not groceries) the entire week. It was incredibly helpful during a week that was crazier than normal.
Next week I will share my personal experience enjoying the meals, but today I wanted to introduce the company I used: The Fresh Diet. The company delivers meals daily, which are cooked fresh daily in a local, state-of-the-art kitchen. Each day the cooler of meals and snacks are delivered early with the menu for the day and preparation instructions. The most a meal takes is a few minutes to reheat.
Having three calorie-controlled meals and two delicious snacks delivered every day allows room for even more fun experiences for busy singles. I can't imagine an easier way to have fresh, nutritionally-balanced meals for maintaining the perfect weight or for weight loss.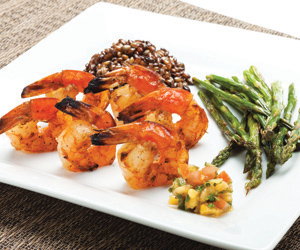 With work, kids' schedules, and writing deadlines, The Fresh Diet meant I had more time for me. Last week, with a busy schedule, I didn't spend time working on meal planning, grocery shopping, meal prep, or even kitchen clean up. This made it possible to work in a much-needed massage for a sore neck/back issue I have been struggling with for over a week and was able to squeeze in a weeknight date with The Boyfriend.
I would recommend the company to anyone who is too busy to cook or sees cooking as a chore. The Fresh Diet is even offering a special discount to my readers. Anyone interested in trying the meal plan will receive three days free with the purchase of the 31 day plan at $29.99 a day. To take advantage of the offer, use the promo code: singlmar29 at check out.
Note: This post is sponsored by The Fresh Diet, but my views and opinion of the plan are my own.