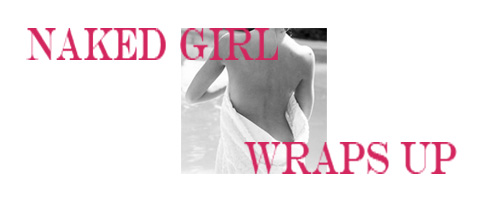 In the past I have written about the odd D.C. weather we have experienced the last couple of years. Now that I have been engrossed in The Hunger Games series, I am finally able to piece this all together. In the last few years we have had tornadoes, an earthquake, and unusual weather patterns. Washingtonians have had record snowfall one winter and then another was the mildest in decades. The most recent phenomenon is a reverse in seasonal order.  We enjoyed summer a few weeks ago, which is now being followed by spring. These are clearly pre-Apocolyptic signs. We should all prepare to live like the citizens of Panem because the end is coming.
As for the D.C. weather, I am sure there is someone in a control room handling these significant swings in temperatures as this is just not normal. Or, possibly I have been a bit too focused on The Hunger Games series and am longer capable of thinking rationally. I did check the trees in my yard for cameras and locked the doors when I was sure I saw someone on my street in a Peacekeeper uniform. The kids thought it was the mailman. Whatever; I didn't have my glasses on at the time.
If I am right, I do believe we can avoid a Panem-like existence though. The first thing we do is take out Donald Sutherland and find a different leader. I vote for Angelina Jolie with Brad Pitt as her loving First Man sidekick.
Because I am awaiting the final, significant natural disaster in the D.C area to bring about destruction to North America, the Wrap-Up post for the week is a little late. Priorities people. I have been busy reading a book on indigenous North American plants, learning more about edible and medicinal qualities as well as practicing hunting techniques.
I am going to be prepared.
A Wrap-Up of My Writing This Week
Jungle of Life is a collaborative blog with an interesting concept. One topic each month is presented to a team of writers. Each writer covers the topic in their category. Lance, the founder of the blog, wanted to touch upon important topics in each area of life, which led to creating the following categories: Health, Family & Social Life, Personal Growth/Spirituality, Relationships, Finances, Creative Expression, Fun/Recreation, and Career. I was asked to be the Relationship writer with March being my first month. This month's topic: Courage. I hope you will be a regular visitor to Jungle of Life. My articles will be published the 25th of each month.
Kimberly of Rubber Chicken Madness invited me to be a guest writer. Kimberly's blog is honest and inspiring; I was excited for the opportunity. I wrote about taking a risk to date and love again. I hope you will stop by to read and stay awhile to get to know Kimberly too.
I also shared a few articles with two great writing communities. Last week I shared with Studio30 Plus the following post: "It's Never Too Late." I also shared an older piece with a similar theme with the members of Write On Edge: "Embracing a New Dream at Any Age."
Happy Reading!