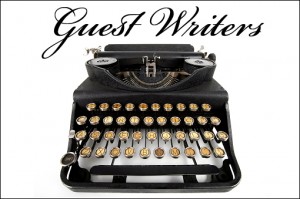 Scheduling guest writers each month is one of my favorite blogging activities. What I enjoy most is mixing it up–providing men, women, single, married, and best of all, a wide range of topics. Today's guest writer, Lee Block, is one who stands out as different from all the writers I have hosted this year: she is a divorce coach. Lee's blog has great articles on how to move through the separation and divorce process in the best way possible. It is something I wish I had discovered four years ago instead of earlier this year. Lee provides great wisdom and insight into all aspects of this life-changing event.
After reading this great piece, please visit Lee's site, follow her on Facebook & Twitter, and tell her the Naked Girl sent you.
~~~~~~
Forrest Gump's famous line was "Life is like a box of chocolates." My famous line is, "Life is like a game of tennis. Are you a singles or a doubles player?" You are probably thinking that Kelly made a mistake with her guest blogger this week aren't you? My mind works in mysterious and often diverse ways, just keep reading and it will all make perfect sense…or not.
When I first started to play tennis again in my early 30's, I was in a league that was only doubles. I had never really played doubles. Briefly when I was younger, but I didn't really count it, because I was in my young and dumb phase. I was a singles player and liked to be out there on the court only counting on myself to cover every shot and make every decision.
If I missed a shot, it was my fault. If I wasn't fast enough, it was because my feet weren't quick enough. If I double faulted it was because I needed to work on my serve. There was no one to blame for any mistakes but myself. The flip side was that every ace was my own, every overhead smash was a victory and every point that was won was a personal best I had reached and a pat on my own back. I was proud of my own accomplishments.
Going from a singles player to a doubles player was an adjustment. I had to learn a new game with new rules. I had to learn how to trust my partner and rely and depend on them to cover me on the court. I had to learn how to communicate with them and work with them as a team. We were partners for five years and had lots of ups and downs, but then I hurt my back, and gave up tennis. I gave up doubles and didn't really want to play singles either.
I retreated from the court of life. I cocooned myself so I could heal from the pain that I had daily until I felt strong enough to reemerge a better player. I dove right back onto the court with the right doubles partner and as a team, we were as unstoppable as Roger Federer and Martina Hingis, or so I thought. But, I've been benched. Not for another partner or even an injury, but just for life reasons beyond my control. My partner doesn't want to play tennis anymore.
I used to think I was a better singles player both on the court and off the court of life. After all, as a doubles team, I had two divorces. And I liked being single. I liked being out there by myself, independent and making my own decisions. But, then I found what I thought was my perfect doubles partner and now I don't want to play singles anymore and he does.
I sit and wait to see if I will be called back for the French open, the US Open or Wimbledon. I see other doubles teams and observe how they work together and I am jealous. I watch my children and want that for them. I want to show them how a great team works. If I have to, I will show them how to play a strong game of singles.
When I am in top form I play a 4.5 game of tennis. Although I am out of shape right now and weak with fatigue and depression, I know that when the time is right for me to step back out on the court as either a singles player or a doubles player, I will do it with style, grace and a winning attitude, until then, is anyone up for a game of tennis?
~~~~~~~
Lee Block is a mid-life menopausal migraine-laden mother-of-two who has a masters degree from the University of Been-There-Done-That Twice and a bachelor's degree with a double major in divorce and lessons learned.  She blogs at My Pre-Divorce Chronicles, where she writes about her recent separation, divorce and life coaching and her life in general. Follow her on Twitter and love her on Facebook.