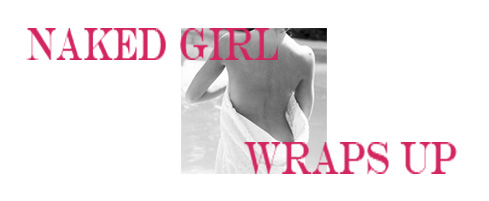 It is hard for me to succinctly say what I actually do professionally. Sometimes I try to explain in full; there are times I just reveal one area I work in; and then sometimes I share things like this to explain.
My life isn't too crazy because it isn't as if I write, consult, teach and shoot full time. Then I would be dead from the stress. But sometimes, like this week, I feel like I might be dead soon from the stress. Naked Girl in a Dress and Studio30 Plus kept me busy. I am working on a big project for one of my clients, but added a new client this week. The new hired me to build a social media site and create a social media strategy. Once the report for the strategy is complete, I will train his staff to implement. Oh, and I shot a wedding yesterday.
Just a little crazy around here.
But I would not change anything in my life right now, including the busy work schedule. What I love is the variety of the work that I can't believe I am lucky enough to be paid to do. Best of all, being self-employed and doing a variety of things professionally means I also get to focus on my favorite job: mom.
On occasion it is busy like last week, but most of the time I am working when the kids are in school, here greeting them at 3, at every baseball game and tennis practice, and kissing them goodnight before bed. We have family dinners, play games, curl up to read together, and share stories about our day.
So after the crazy-busy week last week, today the focus is on my favorite job: being mom to Princess Daisy and Monkey. We have a great day and evening planned. I can't wait.
Adding to the craziness was writing on three other sites last week. I love stretching my writing muscles by guest writing, especially when there is a writing prompt or topic assigned to me. I hope you will visit these three sites to read more than what is here at Naked Girl.
A Wrap-Up of My Writing This Week
This was my second month as the Relationship writer for Jungle of Life. The theme in April for all the writers was "Off the Beaten Path."  I hope you enjoy reading "The Best Path to Follow for a Successful Relationship."  There's a great group of writers on this site. Please consider staying on the site to read a few other articles from the talented team.
On Tuesday I wrote "5 Tips to Maximize your S30P Experience" at Studio30 Plus. If you are a member, this is a must-read article to help you get a greater benefit from membership and activities on the site. If you are not a member, but a writer, what are you waiting for? Stop by to join this vibrant, growing community.
Kirsten from The Kir Corner invited me to be a guest writer for Proud Mommy Moments last week. It was actually stressful, which writing never is for me. I made the mistake of reading the Proud Mommy Moment written before me, which was about the joy that came from the writer's daughter communicating with her for the first time. My post? It was a Proud Mommy Divorce Moment. That's when the anxiety set in; I decided I should not be asked d to write posts for things like this. Guess what? It was well received! Go read and say hi to Kirsten. She is a wonderful hostess on her site.