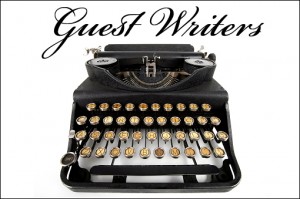 Today's guest writer is Brahm from alfred lives here. Full disclosure: I fell in love with Alfred, the adorable dog-child of Brahm, first. It was inevitable that I would also fall for the writer though. He is a talented writer and a great guy. Funny is an understatement in describing him too. After you read his excellent piece below on marriage equality, go read his blog, follow him on Twitter, and friend him over at Studio30 Plus. He will have you laughing too.
~~~~~~~~~
Hello Naked Girl readers…hey, that sounds kind of pervy. Anyway…
It is my pleasure to be here, in this smart, funny blog about being happy at any age. So yes this is me stepping outside my comfort zone, as my usual blogging choice is to make fun of the Kardashians and Dancing With The Non-Stars.
Outside of my internationally famous blogging career (yeah, right), I have a middle management corporate job, a pretty good one, and I have many suits as I wear a suit and tie every day.
One of those suits is more special than the others. It is a beautiful grey Paul Smith suit. I got married in it two years ago this month. My husband wore a matching grey Burberry suit. Yep, our wedding had two grooms, no brides.
Here in Canada same-sex marriage has been legal for almost a decade. In our own quieter super-civilized Canadian way, we went through then what the USA, and readers of this blog, are going through now–a debate on what marriage is, and what it should be. The laws went through, the majority was good with it, and we have moved forward.
I believe that love is love, and that marriages is about family and stability rather than gender, and should be available for those who want it. And no I am not objective, being that I am gay and married. And it is not unanimous in our country, or even in my family; my parents did not attend our wedding. My brother came with his wife and kids, and his four-year-old daughter was our ring bearer. And she stole the whole frigging show in a pink dress and a huge smile.
I understand the arguments for and against, and the lack of comfort with what is new and different. And no we should not be imposing anything on religious institutions–marriage is a civil act in our society. The religious part is separate and distinct.
And let's not talk about traditional marriage as a reason for not supporting marriage equality–a true traditional marriage was one man with many wives, plus slaves, and concubines, and such practices as taking possession of the wives of men you conquered. "Traditional marriage" is out of date.
Why is marriage important? Let's go back to the title of this blog….underneath the dress, or the suit, or the pink feather boa, we are all just people. Everybody wants love and family, whatever that means for them, and everyone should be true to themselves so why not open up the "traditional" family structure to everyone who wants to embrace it with an open heart? This is the next step in the civil rights movement; it was not that long ago–within many of our lifetimes–that interracial marriages were not legal in. We have come a long way. And we have a long way still to go.
Over the last few weeks, as President Obama personally endorsed marriage equality, and GOP candidate Mitt Romney opposed it, a prominent Republican pollster came out with a survey showing marriage equality acceptance is largely a generational thing and is going to happen, period. So he suggested the Republican party embrace marriage equality in the context of their long-term beliefs of being pro-family and in favor of less government interference. Makes sense to me…
The novelist John Irving recently said "if you don't like the idea of gay marriage, the you are probably someone who shouldn't marry someone of the same sex…"; the point is a good one, which is that if life on earth is–or should be–about finding joy, and at the very minimum not causing harm to others, then what is the issue here?