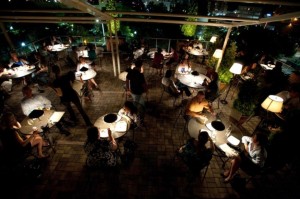 Last Friday I wrote a scathing piece about the need to boycott the olympics this year. It generated a lot of dialog with 30 comments so far. In addition to the comments, there was a lot of discussion with readers on Twitter and Facebook. As for the blog comments, I was even called anti American and a communist–all in fun, of course! At least that was what they said.
In addition to enjoying the playful banter with readers during the day, there was also a perfect ending to Friday: trying a restaurant for the first time. Eventide in Arlington is located in a beautiful old building rich in history. The executive chef has spent time working at the acclaimed West End Bistro in addition to the well renowned Inn at Little Washington. I knew it would be an incredible culinary adventure, but what I experienced exceeded my expectations.
I met my dining partner in the bar for a glass of wine while we waited for our reservation time. When the hostess approached us about moving upstairs, he offered to stay at the comfortable bar table, dining there instead (more about my agreement with this decision later). We decided to order two entrees to share. The Za'atar-spiced Cobia (fish) was a creative dish sitting on a bed of cous cous and ratatouille. The perfectly-cooked and seasoned fish stood out as the star of the dish. The next to arrive at the table was an anything-but-classic shrimp and grits dish. The chef's creative take on this southern comfort food was brilliant. My dining parter perfectly paired our meal with his great wine choice, making the meal even more memorable.
While what I described would have made it a wonderful evening for any normal person, something happening in the bar stood out even more than the food, wine, environment, and company for me.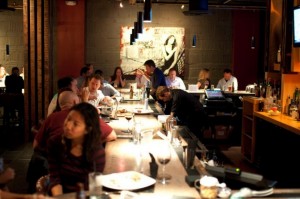 Of the several TVs in the bar area, three had the Nationals game and only one had the olympics opening ceremony coverage. I was gleeful to not only have this wonderful dining experience while discreetly catching a few plays and the score, but it was even more impressive the olympics was being downplayed. It made me proud to be a Washingtonian. There might have even been a tear shed over this revelation. With 11 more days to go until the world refocuses on the Washington Nationals, I realized in that moment that I just might survive this distraction from baseball.
Funny things like this hitting Facebook has also helped me as I struggle with olympic mania: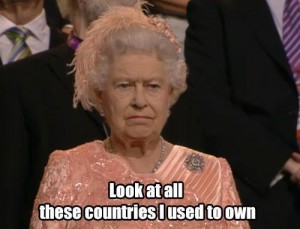 In case you are doing something un-American like following olympics this weekend, I would like to bring to your attention the Nationals beat the Brewers last night 4-1 and Gio Gonzales is trying to reach the NL best record with a 14th victory today. I can continue updates for anyone willing to admit to me they are abandoning Nationals baseball over the olympics. For a fee, of course.
Communists.
Kidding! (sort-of)
Restaurant Image Credit