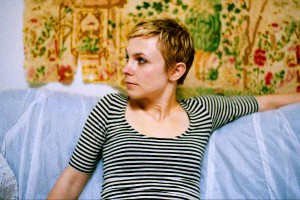 The last four years of my life have been a series of ups and downs: divorce, heartbreak, financial uncertainty, love, financial certainty, and more. I have made sure I counted blessings in the bad times and didn't take for granted the good that came my way.
Part of being happy is choosing to recognize the good in life. Seeing the small gifts daily leads to happiness. This belief I have has inspired me to write out the following list.
10 Things That Make Me Happy Today:
Seeing Kat Edmonson perform at Philadelphia Museum of Art's Art After Five tonight.
Exploring and staying in Philly with Sean (the new guy).
A crisp, cool fall morning.
My supportive, fun, talented Studio30 Plus team.
The chocolate suede knee-high boots patiently waiting in my closet for fall.
My writer's block has disappeared.
Seeing Monkey giggling with a full belly laugh this morning.
Seeing new growth on my favorite plant (Maggie the gardenia).
Waking after 8 solid hours of sleep.
My morning coffee.
Tell me: what makes you happy today?
Since Sean and I will be seeing Kat Edmonson perform this evening, I had to choose her for Song of the Week. Kat's song "Lucky Me" perfectly sums up my day, but also my life. I am so fortunate for all I receive on a daily basis.
Happy Friday!
Image Credit