Mr. Perfect doesn't exist.
Seriously, he doesn't. Get over it now if you want to find your own version of happily ever after. You need to realize scenarios like this don't exist: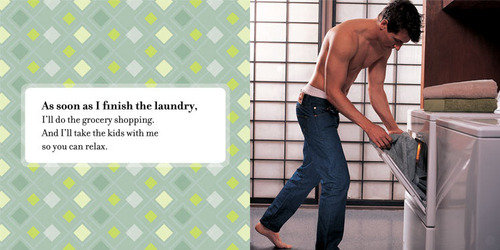 What about a guy who will miss a major sporting event for a craft fair? You can find him. I am sure you will (she says quite sarcastically).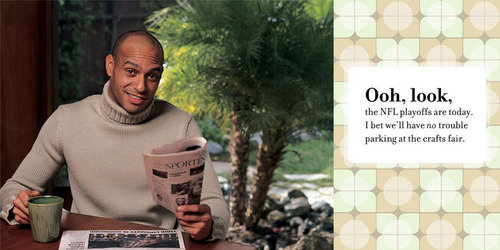 I have not known this to have ever happened, either.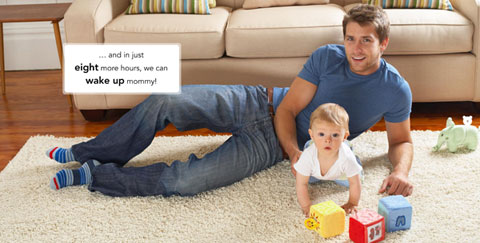 But guess what you can find in life? Mr. Perfect-For-You. He might help with the laundry, kids, grocery shopping, and cleaning. That guy could possibly spend quality time with your mother, missing the first quarter of a game. He could be known to even leave work early to pick up the kids on a day you are sick. But at times he will also be cranky, inconsiderate, make messes, skip quality family time to watch a sport, and more.
There's something else important to understand about relationships: you won't be perfect either, and there will be days you are less than perfect together.
This wise man said it best:
"He's not perfect. You aren't either, and the two of you will never be perfect. But if he can make you laugh at least once, causes you to think twice, and if he admits to being human and making mistakes, hold onto him and give him the most you can. He isn't going to quote poetry, he's not thinking about you every moment, but he will give you a part of him that he knows you could break. His heart. Don't hurt him, don't change him, and don't expect for more than he can give. Don't analyze. Smile when he makes you happy, yell when he makes you mad, and miss him when he's not there. Love hard when there is love to be had. Because perfect guys don't exist, but there's always one guy that is perfect for you." ~Bob Marley 
Tell me about your Mr. (or Ms.) Perfect-For-You…