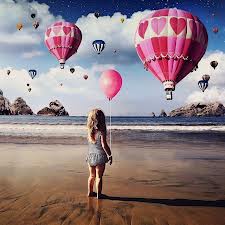 As we were driving recently, my son shared with me his life plan (his words). Some of his dreams I have heard before, but a few new ones were added as well. Here's what he shared:
"After college I am going to be a professional baseball player. Since I will have a lot of time in the off season, I plan to spend that time as a food critic. Once my baseball career is over, I am going to continue as a food critic, but also be a baseball coach. Eventually I will retire. When that happens I am going to open a restaurant, and invent better baseball gear. I think being a food critic for so long will help me with the success of the restaurant. Oh, and the first thing I am going to invent and market is a better cup. The cups are really not comfortable and make you itchy."
I enjoyed listening to my son, with all the enthusiasm, share his life plan. His ambitious goals made me smile, but also pause. Dreaming–big or small–wasn't part of my daily life before I divorced. It was overwhelming trying to focus on a broken marriage, work, and the kids; there was no time for more than planning and getting through each day.
Life changed significantly when I separated, but I didn't expect a renewed faith in dreaming to surface within me as a result of the split. But it did. Listening to Monkey made me smile at his aspirations, but at my own as well. It feels good to have a dream.
What happens to us as adults that causes us to lose our ability to dream that big? 
I believe it is never too late to dream.
Tell me: what is your dream?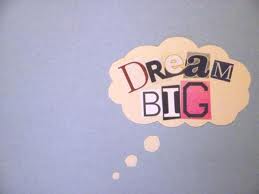 Photo Credit (girl with balloon)