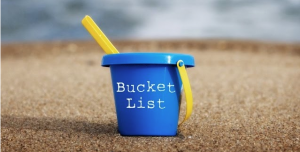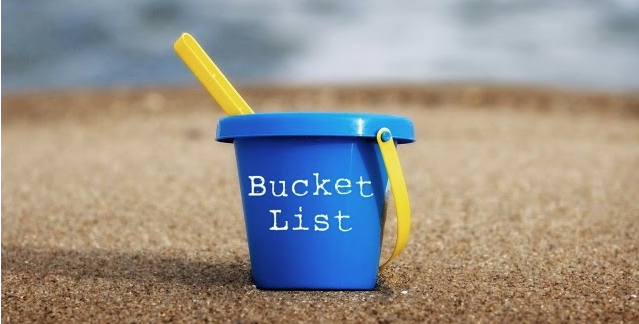 "What are your dreams?"
Someone asked me that soon after I separated from my ex. The question stumped me. I didn't have an answer, and I was embarrassed I could not conjure up one thing I dreamed to do in my lifetime. To fill the awkward silence, I started rattling off things I wanted for my children to experience in life. The person with whom I was speaking would not accept those answers, but rather told me to spend some time thinking of what I wanted to experience in my lifetime.
At the time it seemed odd to ask someone immediately following a split what is on her bucket list. It was an emotional time with so much energy being placed on figuring out logistics–short and long term. Now, however, I realize it was a way to throw me a life ring right before the storm; it gave me hope, something to cling to in the darkest times.
The list I created is still on my iPhone. Not everything I put on the list is still important to me, and a few have been accomplished. It's a snapshot of a particular moment when I began to dream again. For that reason the list will always be important to me.
By dreaming bigger, something else wonderful happened: I found myself expanding the possibilities within my daily life. Big things were accomplished in the last four years that weren't on the list, but are significant accomplishments. The list is quite long, but here are a few examples:
I started a blog, business, and took over a social media site for writers.
I found courage to love again.
I graduated from photography school.
I discovered happiness doesn't have to be a fleeting emotion.
I am grateful I was asked the question, and spent time contemplating my dreams four years ago. It taught me a bucket list isn't about accomplishing things before death; it's about living right now with no regrets.
Tell me: what are your dreams?
**This post was inspired by the Studio30 Plus writing prompt this week: No Regrets.