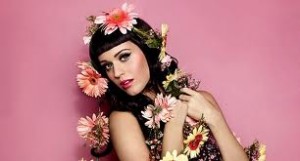 When my friend Brahm from Alfred Lives Here asked me to guest write for his blog while he is on a fabulous two-week cruise, I was happy to accept. But then the bomb was dropped; I had to write about pop culture. My understanding of pop culture is limited to what I scan daily on various social media outlets since I don't watch TV, read weekly magazines about stars, and rarely go to the movies. The perfect story came to me though; I chose to write about Katy Perry.
It isn't a review of an album or thoughts on her dating life. Instead, "Katy Perry, Life on Her Terms,"  I wrote about the woman, and what lessons can be learned from how she has lived her life to date. Somehow I was able to weave a Naked Girl in a Dress approach to writing this piece.
I am glad Brahm liked it, and I hope you do too.
With my guest post on Brahm's site being about Katy Perry, what better musician to share today for Song of the Week than Katy? The song I have chosen reminds me of her strength and resilience. Enjoy "Wide Awake."
Note: Before you leave to read the piece at Alfred Lives Here, please take a moment to read something beautiful Brahm shared here as my guest earlier this year. I love this piece he chose to share with my readers: "Naked Boy in a Suit."