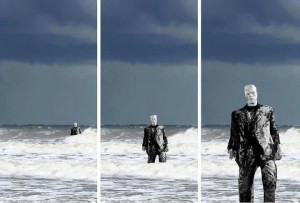 Hurricane Sandy, also known affectionately as Frankenstorm, is coming. What it meant for our area was mass panic over the weekend. Purchasing water, food, and any other item deemed a hurricane essential became the priority. Securing outdoor items, filling up gas tanks, and preparing for the loss of power was also part of the preparations for residents in our region.
In the flurry of activity for Sean and me to prepare, I realized something important about this relationship: we are hurricane compatible. Here are a few examples:
The first step in hurricane preparation was to plan our dinners for several nights.
Wine to pair perfectly with our meals was more important than shopping for water.
A strategy for keeping our six Apple products charged at 100% until we lost power was devised.
Menu and recipe planning for Thanksgiving and Christmas dinner with our Saveur, Bon Appetit, and Cuisine at Home magazines is one of our first activities once we lose power and internet connection.
We are both panicked about the loss of Pandora radio as well as internet connection.
Frankenstorm preparations has been a wonderful opportunity to realize being simpatico with emergency preparedness might need to be added to the list of qualities I am looking for in a man. It's that important. And thankfully, Sean exceeds my expectations.
If you are being affected by this storm, what do you feel are hurricane essentials?