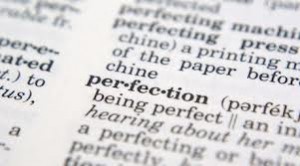 "Do what you can, where you are, with what you have."
~ Theodore Roosevelt
This quote now hangs on the wall over my two work laptops. It's a reminder, as I sit down to begin working and at the end of the workday, to simply do my best. As someone who continues to work towards shaking off the terrible trait of chasing perfection, and focus instead on seeking balance in life, it is a challenge. Doing my best instead of excelling in all areas of my life typically means falling short somewhere. But, as Sean and I have discussed on numerous occasions, my thoughts on falling short are unrealistic. Being behind on housework to complete a big work project or the kids having a home cooked meal as a family later than I would like because I was working doesn't mean I am failing to maintain our home or as a mom. But I feel that way at times.
A few months ago my daughter and I were working on a project together. I was focusing on a particular aspect of it when Princess Daisy looked up and said, "Mom, it doesn't have to be perfect." No, it didn't and I don't have to be perfect either. I just have to continue to remind myself each day what is important.
Enjoy life.
Be happy.
There's no room for perfection.
How do you balance and keep perspective?