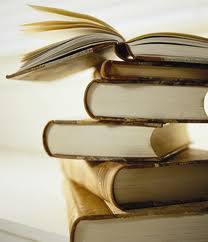 Work, after school activities, dinner prep, house cleaning, homework assistance, errand running, bill paying, and peacekeeping are some of the activities responsible adults with children attend to on a regular basis. It's hard to make time for the other things we love: reading, exercising, taking up a new hobby, or catching up on a favorite show. As someone who is making a transition to living with my fiancé, and having somewhere between two to four children living under the same roof on a given day as we blend our family, it's even more hectic. It's the I-am-so-happy-for-my-new-life kind of hectic, but still means life is a bit crazier than normal. It will calm down, everyone will settle in, and it will become easier. Until then, I think about a question the writer at Mamma Made it Look Easy blog posed on Facebook recently:
"If you had two hours a week to be completely selfish, what would you do?"
I continue to ask myself what I would do. Maybe the answer is readily apparent for some, but for an indecisive, overly-analytical person, I cycle through the possibilities.
The items at the top of the list~
Read. For two hours straight–not three pages at a time.
Pick up my camera and get lost shooting.
Work on a new website project. It's technically work, creating a new online business endeavor, but I am eager to start.
For now, Sean and I will continue to work through getting settled in the house and our routines. I know the above-mentioned activities are in my future, but life right now as we blend our families needs to consist of sorting, decluttering, and establishing our new life together. The well-earned self-indulgance will follow.
Tell me, what would you do with your two hours a week of self-indulgence?