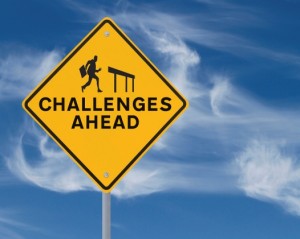 "Happiness does not come from doing easy work but from the afterglow of satisfaction that comes after the achievement of a difficult task that demanded our best."
~Theodore Isaac Rubin
If life could always be easy, would you choose that path over a life with challenges?
I am not sure how I would have answered this question when I was younger, but today I would unhesitatingly choose a life with challenges. Older and wiser, I have come to realize how much more satisfying accomplishments are that result from hard work. This has been true in all areas of my life including family, work, love, financial, and fitness.
Sunday I was reminded of just how sweet it is to overcome a challenge as I trudged through a difficult run. I was tired, had not hydrated well all weekend, and it was cold with high winds. Rather than running, it would have been more pleasurable to be reading in front of a warm fire in my home with a cup of coffee. Instead, I pushed myself to complete a nine-mile run. There were times during that run requiring me to dig deep to find the resolve, but I did. And, even though I just ran eight the Sunday before, the sense of accomplishment I felt after finishing the run was so much more significant. Having nothing to do with a difference in distance, but rather everything related to how hard I had to work to complete the run.
While this story doesn't have the same level of impact as unexpectedly finding love following heartache, thriving financially after experiencing difficulties, or other more significant life achievements, it felt incredibly rewarding in the moment. I basked in my effort throughout the day, so happy I didn't give up.
Do you feel the same about achievements you worked hard to accomplish?
Do they feel more rewarding to you as well?