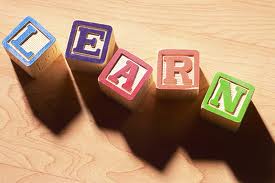 I love children. As I like to say, "Mine, and even other people's kids." Children know how to have fun, have the best perspectives on life, and are funnier than most adults I know. And, to be completely honest, kids are also my cover for wanting to do little people activities like coloring, Lego building, and playing endless hands of Sleeping Queens
.
I am appreciative of all the children in my life–the ones I brought into the world, those I have been privileged to watch grow up from infancy, and the ones I was lucky enough to gain through falling in love with Sean. Another benefit to having so many wonderful children in my life has to be all the lessons I learn from them.
Here are just a few:
While not as potentially life-altering as the lessons listed above, I also learn a lot about music and what's popular on YouTube from my tribe of young ones. The musician Pitbull and some song about shopping in a thrift store were the two most recent music education moments with Princess Daisy. Another was introducing me to this awesome video. I laugh each time I watch it. You will figure it out towards the end, but it's actually an Australian public service announcement. Enjoy "Dumb Ways 2 Die:"
Happy Friday!