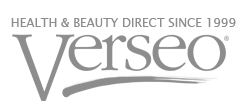 If you are getting ready for summer, it's your lucky day. Why, you might ask? By visiting my site, you have stumbled upon an opportunity to win a Verseo eGlide electrolysis hair removal roller and RollerCell2 cellulite massager. This means a chance for no more shaving or waxing, and smoother looking legs. FREE.
The company offering this special for my readers, Verseo, is a company specializing in developing health and beauty products. Quality and customer service is a key business focus, too. Here's a little more information on the products in the giveaway:
eGlide electrolysis hair removal roller was first introduced to the market a couple of years ago. Apply the conductive gel to the area you would like to treat, and then roll over the area with the eGlide. With continued use, the hair follicle is damaged, thereby preventing continued growth of hair. This is a much lower cost than laser and less painful than waxing.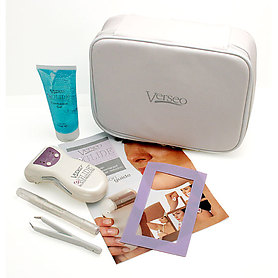 RollerCell2 cellulite massager takes the same functionality of a salon endermologie tool, but is a portable device for same home use. It comes with a cellulite-reducting gel that you smooth over your skin. The rollers, suctions, and heating mechanisms then work on the skin to distribute the underlying fat cells into a smoother surface.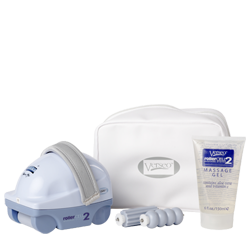 If  you want to purchase the Verseo eGlide, the company is offering a special deal for my readers. Pay $89.95 for the product and you will receive an extra conductive gel free (a $19.95 value). Follow this link for the special offer on eGlide.
If you are interested in the Verseo RollerCell2 cellulite massage system, it can be ordered for $59.95. As a bonus to my readers, Verseo is offering an extra cellulite massaging gel free with purchase ($19.95 value). For the RollerCell2 special, follow this link.
To try your luck with winning both products, leave a comment below with your favorite summer vacation location!
Contest details: One reader will be chosen at random. Contest ends Monday, May 27th at midnight.
Note: This is a sponsored post for Verseo.