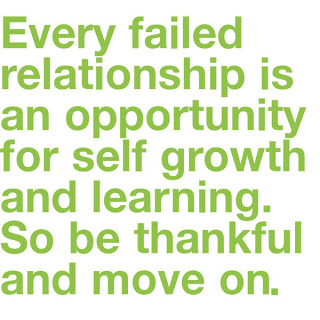 "Why did your marriage end?"
That is the best first-date question to ask. What he says next says more about him than the end of the marriage or his ex.
Anyone who has been in a serious relationship knows it's a complicated, wonderful, frustrating roller coaster ride. And to describe the end is more difficult than describing each twist and turn along the way. It is usually a slow realization than a defining moment.
When asked this question, a person who can easily and succinctly tell me his ex was to blame or vilified the woman was never someone I wanted to date a second time for a simple reason:
One person is never to blame for the end of a marriage.
Having this question as a litmus test meant having a lot of first-and-only dates with men. What I would hear as an answer, more often than not, was that she was a horrible mother, controlling, bitchy, and not attentive to the marriage. I heard about wild spending habits, infidelities, lack of support, and more blame towards another than I thought possible. There was a common theme played out with these men; the blame was never with the man describing the end of the relationship.
With the level of complexity that exists within a marriage and the one-sided answer I received, I will never know what really happened in any of these guys marriages, but what I do know is that the wife alone was not to blame for the end of the marriage. The marriage had a final end point–a final event or explosive conversation–but it was both of them damaging the marriage over a period of time that led to the end. Before infidelity or finding solace in credit cards, something had to break down between the two of them. It's often communication or the level of effort being made by both.
And, when talking about blame in a relationship, I know it is not only men who blame women. I am speaking from dating experience, but I witness women bashing men far too often as well. I hear the stories of how he wasn't understanding, terrible with the kids, not loving, inconsiderate, and more. I hear the same one-sided rant from women and, like men, it tells me more about them than it does their ex.
What I think is healthier, and leads to better self awareness, is to evaluate what happened and why. Instead of focusing on the sins of the ex, spend time thinking about the responsibility shared that ultimately led to the end. It is an opportunity to grow and be a better person. It might just lead to a second date, too.