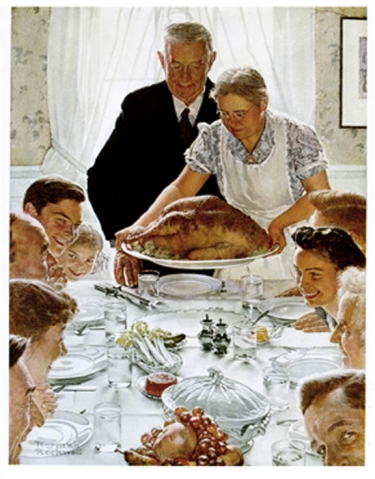 A gaggle of children running in and out of the house; two refrigerators filled with food; 15 people coming for dinner; the house rearranged for a large sit-down; five more people joining in for dessert; and, most important, a quiet moment to thank God for all the blessings in my life.
Thanksgiving this year was one of the best celebrations I can remember. It was filled with family, dear friends (who are like family), and adorable children I have the privilege of watching grow up.
There were guests who drove quite a distance to be with us and also people who simply walked down the street. Some people knew most attending and others were meeting many for the first time.
There was an unexpected blessing that came from hosting a large holiday celebration too: entertaining for the first time since separating. I had a fear of attending dinner parties solo, but also hosting. As I began preparing for the day, I  wondered if I would struggle, but found that with all I have faced in the last two years, it puts entertaining into perspective. While I used to worry about every little detail, I have learned that nothing, even lighting sweet potatoes on fire (yes, it actually happened!), matters more than the people, lively conversations, and laughter. I learned that being surrounded by this special group of people was what mattered most.
What special blessings did you have this Thanksgiving?