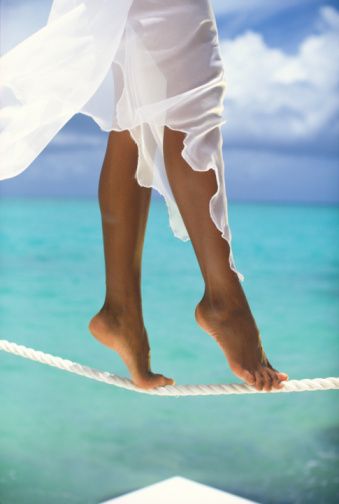 Balance
Sometimes I work incredibly hard to try to keep it, but fail miserably. This isn't a week that I have failed; it's only Wednesday so I can't make that assessment of myself. And it is harsh to say I have failed, of course. I try not to use the F-word too often. This has just been an incredibly difficult week with all the responsibilities I have in my life.
I have weeks I feel perfectly balanced, when I keep to my writing schedule; am on top of work assignments; the house is organized/clean; I have fun social outings/dates for myself; and great interaction with the kids. Those weeks the house is stocked with bread; lunches are made and ready for school; my school assignments are completed ahead of time; and laundry hampers are empty.
That has not been my week. The last 30 days have been stressful as I worked on a special project for work. It meant many nights/mornings working until 2 AM. Sometimes I was awake working on the special project, but some nights were devoted to keeping up with my writing.
The traditional definition of "balanced" is definitely not how I would describe my life this past month. And, what I have learned in recent years, is that it is okay. The kids and I are not just surviving, but thriving in chaos this week. Instead of cleaning the kitchen and vaccuming last night, I played a game with the kids. I took a break from working until 1 AM last night to talk with a friend instead. The kids have helped pack lunches and not complained about basic dinners.
And the dirty dishes and dust bunnies can wait a few more days. I need a break. I have come up for air with the work project completed and I am ready to do other things. Monkey and I are going to Washington Nationals Opening Day tomorrow and the three of us will be having dinner with my mom. It's my weekend with the kids and we have already planned two fun activities for the weekend.
I actually think this is balance: looking at life and recognizing where to focus and when, but also what is not essential. The reality, as a single, working mom who is in school and focusing on growing as a writer, I have to work hard as I balance on the tightrope in my life. And maybe, for sanity's sake, it involves a slightly different thought of what it means to be balanced.
Work hard but also relax, enjoy life, and laugh. And leave dust bunnies for another day.
This, to me, is balance.