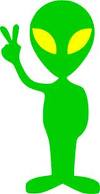 This week I have been busy preparing for an invasion. No, Judgement Day is not coming soon; it is still scheduled for October 21st. This has nothing to do with zombies or aliens either. This invasion is about writers taking over my blog. I have nurtured and cared for my baby blog for over a year. After all the love and hard work I have invested, it will be hijacked this summer by other writers. And the scary part? I have told them I will publish whatever they submit. No rules. No guidelines. Complete freedom.
I can't wait to read what is turned in to be published and I am excited to share great writers with my readers this summer. There will be men and women who write on a variety of topics participating.
The whole write-whatever-you-want thing is keeping me up at night, but I am sure I will get through this. It might require me to ingest fistfuls of Xanax as I hit publish on some of the posts, but I think it will be entertaining for all (at the expense of my mental health, but who cares, right?).
Look for guest writers each Wednesday this summer (beginning on July 6th). Until then I will be breathing deeply and working on finding my happy place as I await the invasion.