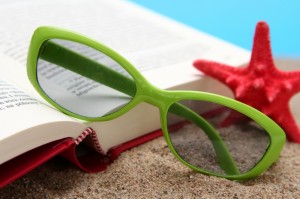 These first few weeks of summer have been filled with golf, dinners with friends, playing with the kids at the pool, watching baseball, running, swimming, movies, playing games, and more. Conversely, last summer I was financially stressed, emotionally drained, in a dead-end relationship, and negotiating divorce details. I did my best to create a fun summer for the kids, but it was a struggle. Those difficult experiences last summer gave me the opportunity to recognize the blessings I have in my life now. I fully appreciate experiencing those challenges as a result.
I entered this summer with my divorce finalized, ready to move forward.
I am embracing my new, happy life.
As for Song of the Week, I am sharing OneRepublic's "Good Life." It perfectly sums up my feelings this week. My favorite line:
"Oh, this is going to be a good life. A good, good life."
Note: I took a much-needed writing vacation this past week, but I will be writing again next week. Also, Wednesday, July 6th is the first guest post here. Each Wednesday through the end of August will be a different writer. It should be fun!