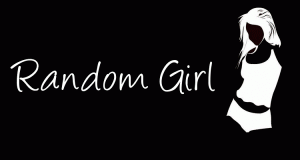 Last week I wrote about a perceived lack of progress in an area of my life, but ended the week writing a more positive message about progress. Just as I mentioned thinking through the situation a great deal in my Friday post, I have continued to do so through the weekend.
So, when preparing to write for a guest post at Random Girl's blog, I decided her site might be the forum to share in more detail what happened last week. If you want to read Part Three to "The Road to Happiness" and "Me: A Work in Progress", you will have to visit Random Girl today.
So go now….go read "Perfecting Who We Are" and then stick around to read more about Random Girl. She's awesome.