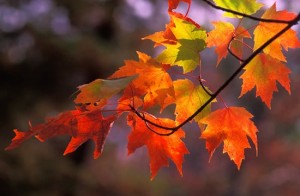 The change in a season after many months of the same weather is something I look forward to with anticipation. The scenery and temperature changes. There is a shift in produce available locally and cooking changes as a result. We change what outdoor activities we do as a family. And, in fall and winter months, our pace changes; it's much slower.
Fall and spring are my two favorite seasons to welcome so this is one of my favorite times of year. Honeycrisp apples are finally available, fall squashes are in abundance, and homemade soups and stews become our favorite meals.
Running in the cooler weather is welcomed after the oppressive heat in summer. Jackets are required for morning walks with the kids and dog. Evening fires become a regular event.
Embrace the change of the season. There's so much to be grateful for this time of year.
Enjoy!
For Song of the Week I am sharing Nora Jones. Here's "Sunrise."
Happy Friday!