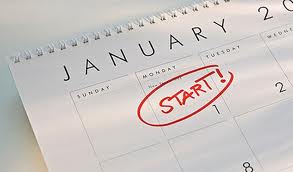 This week's theme at Naked Girl in a Dress has been to focus on the start of the New Year. So far this week I have discussed my plans to begin 2012 without setting unrealistic goals, but instead to simply be mindful of three words. In addition to thinking about these things over winter break, I also contemplated the blog.
A few questions I asked myself:
What changes did I feel needed to be made?
Did I want to expand, adding more pages to the site?
Was I happy with the growth rate of the community I have been building here these last few years?
How can I better connect outside of the blog?
These questions and more have led to a lot of exciting ideas I have for Naked Girl in a Dress in 2012. A lot more than I can implement in the first five days of the New Year.
Here are the immediate changes:
The About page needed to be updated, which I have already completed.
Thursdays were not typically days I published, but it is now going to be my community day. My life has been enriched by so many wonderful writers I have met as a result of blogging. Thursdays will be a day to shine a light on these talented, warm, funny friends each week. I will either be writing a review of a blog I love to read (Blogs to Bookmark) or I will have a guest writer (Naked Girl Has Guests) publish here.
The Sprocket Ink badge and link is missing from the sidebar. It was fun to have an outlet to write snarky political pieces, but with the New Year brings a new focus. I would have left the link up so you could still find my writing over there, but it is policy for the co-owners of the blog to scrub posts of the author's name once they leave. So, the link would no longer help you find my writing.
While something was removed from the sidebar, another item was added; it's an Amazon slideshow. I plan to have it scrolling through books I am reading, music I am listening to, and things I am doing with the kids (games/toys).
When I received a Google+ invite last July, I wondered if I really wanted to devote more time than I already do to social media. But it's Google. So I dipped my toe in this new social media water the latter half of last year. Impressed with the results with what effort I made, I have decided to jump in head first in 2012. Please circle me if you are on Google+; I would love to connect there as well. If you want a jumpstart to your Google+ experience, I recommend Chris Brogan's book

(affiliate link). I am currently devouring it on my Kindle.
More pages will be added here to expand the site. I will share more as each page is ready to be added.
Next Thursday will be the first guest writer. I won't reveal who will be writing, but I promise you won't be disappointed. This is only his third month of blogging, but someone to expect great things from in 2012. I am honored to have him write for me next week.
Overall I am excited for the changes here and the chance to connect with you more in 2012. Thank you for being the best and most loyal readers. I hope you enjoy the changes here in the coming weeks.
Happy New Year!