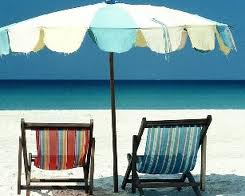 On a run recently my mind was racing with ideas. The mind-racing thing actually happens whenever I am not sleeping. Just so you know. Oh, and sometimes my mouth and mind are racing. And somehow I have friends, a family that speaks to me, and a boyfriend. I don't drive everyone crazy with this trait.
Back to the story of my run…
I had spent my morning writing before the run. While running, I thought of two more post ideas and wanted nothing more than to come home and write for a few more hours. But laundry and a other responsibilities were waiting for me. Then the idea struck me:
If I won one million dollars I could write all day!
I could write on my blog, guest post more often, launch two other sites I have planned, write the two books in my head, and work on a big photography project that I desperately want to start. It would be great to dedicate my time to these creative endeavors, but things get in the way of what I really want to do. Laundry, cleaning bathrooms, and picking up Lego pieces are a few examples of what is time-consuming in my home on a regular basis.
During the remaining run time I worked out what I would do if I won one million dollars.
Here's what would stay the same:
The house I live in.
The car I drive.
My circle of friends.
My boyfriend.
The work I do.
Here's what I would change/do:
Pay my girlfriend's legal bill.
Hire a cleaning service for 2 times a week (then I wouldn't have to do laundry!).
Buy an iPad for my sisters and me.
Hire an Apple consultant to teach my youngest sister what it is and how to use it.
Make sure my passport had a new stamp each year.
What this exercise tells me is that
I am on the right track
with work; I am doing things that I love and feel fulfilled. I would never quit my job because of the windfall. And, most important, I am also happy and fulfilled in my life.
I could not say this
about work or my life four years ago.
Try making your own list. I bet, like my list, some of the things are attainable without a million dollars.
For
Song of the Week
this week I am sharing Regina Spektor's song "Folding Chair." It works perfectly today because I am building a business that allows me to work anywhere. With that one million dollars, I could relocate us to a fabulous beach location for the summer, working and playing each day.
Happy Friday!