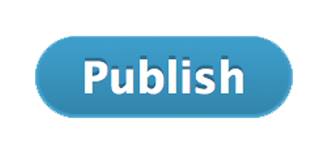 The post on Tuesday was one of the more difficult pieces for me to write and publish. I wrote and re-wrote it numerous times before hitting publish. Then, Wednesday morning, I edited it and republished. I have thought about the difficulty, wondering why there was a struggle.
I believe it was hard because I was trying to find the words to adequately express my love for The Boyfriend. I felt inadequate as a writer, attempting to capture the essence of my feelings for this man.
Additionally, it took courage to admit (even though it was not explicit, but more implied) I love him. It felt like new territory for me. In the two years I have been writing here, I have yet to say I was in love with anyone I dated. The one person I was in love with when I was writing was a train wreck of a relationship, coming to a conclusion months after I started Naked Girl in a Dress.
Thinking about the struggle to publish my feelings reminded me of other posts I found it difficult to share. There are various reasons for the hesitation to publish, which I share with the links below.
Life is Unpredictable– This was my first post, which was published at a very difficult time in the above-mentioned train wreck relationship. I felt nauseous after hitting publish on many more posts in the beginning, but this was the most stressful one.
Hope That a True and Lasting Love Exists– I was so raw emotionally, crying as I wrote this piece in one sitting. I felt exposed, but was so happy for the warm, encouraging reception.
10 Tips to Help Men Improve Online Dating Profiles-I don't write about my sex life or anything salacious so this piece pushed me out of my comfort zone. With 'sexual fetishes,' 'cougar,' 'online dating sites,' and of course 'naked girl' in the post, this blog was discovered based on some interesting keyword searches after this one published.
After Seven Years I Finally Own This– The difficulty with this post was based upon a struggle I had to finally admitting I should never eat gluten again. Even after the severe reaction, I still had a brief fling with denial. Admitting to myself and writing about it was difficult.
Dusting off these posts to share has been a great exercise as a writer. I hope you enjoy reading these.
If you are a blogger, share in the comment section a link to the most difficult post for you to publish.

~~~~~
For Song of the Week this week, I am sharing a Coldplay song. The Boyfriend and I are going on a road trip this weekend to a small southern town. Knowing our similar taste in music, I am sure Coldplay will be playing during our car ride this weekend. Enjoy "Speed of Sound." It is one of my favorite songs.
Happy Friday!