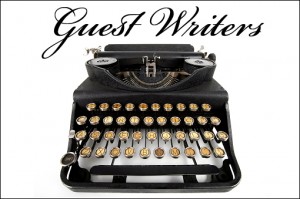 My guest today is Heidi Cave of Fancy Feet. She writes about her life today as well as a tragedy she experienced years ago. The car accident resulted in losing her best friend (a passenger) and both feet. Heidi was also badly burned in the accident. Her positive outlook and fierce determination to survive is remarkable. Heidi's story is beautifully written.
Please visit Heidi at Fancy Feet and follow her on Twitter. She is a talented writer and a warm, loving person. You will be happy you got to know her.
~~~~~~~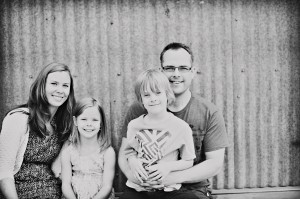 At dinner our family of four takes turns telling each other the best and worst parts of our day. I started it about two years ago to get us talking and listening, to peek inside my kids' lives.
Week to week, most of our stories are the same.
Best parts: Sun, playing with friends, sun (it rains frequently, so when the sun makes an appearance it is everyone's best part of the day). Worst parts: Math for eight-year-old Annie. Six-year-old Ben shrugs his shoulders and claims he doesn't have a 'worst part'.
Sometimes the stories vary. Annie didn't hate math today. She walked away from soccer at recess. She's excited about the new topic for Social Studies: government. With this revelation, I said, "Teach me everything you know, so I can understand it." Ben loves dinner (It's about immediate gratification for him). A friend smacked him at school. No music and gym makes for a grim day. In the middle of all-the-busy it is time set aside to choose what matters to us.
When I had Annie I did not find my calling in my child. I heard moms talk of being awed by their births and babies. I anticipated that moment of reveling in my firstborn, finding joy in my new role. After having Annie I received a card that was meant to inspire, "Your life will never be the same. Life didn't exist until this heavenly creature was born."
As my new baby lay across my chest during one of many sleep-deprived nights I missed my former life. It was my secret. I felt trapped and I was filled with shame. How could I feel this way? I shouldn't feel this way. What is wrong with me? I wanted to be a mom! I didn't tell anyone I was an impostor, a phony. I took Annie out for walks, captured her milestones with my camera, met with friends and their babies. And I wondered if I could cast off the impostor and feel like a real mom.
As she grew older I grew with her. I loved seeing her face light up when she saw me, how her cheeks smushed her lips together as she fell asleep in my arms, hearing her giggle and believing it was the sweetest sound I'd ever heard. I discovered that while I was confused about whom I had become and I wasn't in love with motherhood, I loved being Annie's mom and, two years later, Benjamin's mom.
I look at their faces around the table so eager to tell their tales and I know this is one of the best things I'll ever do, ever be. Listening, making mistakes, loving them; I'm figuring out parenting as we go along. When it is my turn for Best Parts/Worst Parts I often say, "This is my best part. Right here. With you guys." And it's the truth.