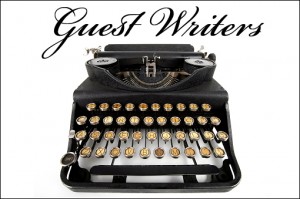 I asked Suniverse from The Suniverse to be a guest here because she is funny. And outrageous. Oh, and I like her a lot. Those are my reasons. You will find reasons for liking her as well. My guess is that it will start with her funny guest piece below and then will continue to grow as you follow her hilarious tweets and read her great blog posts. She's also a member of Studio30 Plus. Friend her there too.
~~~~~~~~~~
The husband and I have been having Date Nights the past several Fridays. Mostly because it's better than just sitting around the house, but also to pretend that we are FUN! and COOL! and can still hang with the best of them. I'm not sure who "them" are, but we will kick their asses in fun-having.
Since our standby of going out and doing stuff used to entail massive quantities of booze and so many delicious cigarettes, we figured that we needed to come up with something else. Something that would be less likely to have unending after-effects [A hangover at 43 is painful and debilitating in a way that my 23 year old self could not imagine, and neither of us is the type of person who can be just a social smoker. I haven't smoked in almost 17 years, and I still get a Pavlovian craving sometimes.] and would not take more energy that we'd be able to give after a week of work, which frankly, isn't much energy at all.
We've tended to go out to dinner and maybe see a movie [I'm lying – we've gone out to dinner, tried to find a movie we wouldn't mind seeing, and ended up going home and watching Netflix or Hulu]. Last weekend, we had tickets to go see Kathleen Madigan, who is so goddamn funny I want to stand right next to her and pet her hair and be her BFFFFF.
The husband got the tickets for the 8:00pm show. We picked this show for the following reasons:
1. I tend to fall asleep at 10:30pm, which means I'd be asleep for most of the 10:00pm show, which is just throwing money away.
2. I take an 8:00am exercise class on Saturday mornings because I am too dumb to live.
3. Seriously. 10:00pm for a show? We wouldn't get home until like midnight, at which point I'd be a pumpkin.
Anyway, we went to the show and were seated and I looked around and noticed that this was an . . . older crowd. There were some people in their 20s, a few in their 30s-40s, but A LOT in their late 50s-60s-70s.
I was a bit weirded out and turned to the husband. "I didn't realize Kathleen Madigan skewed so old. Did you?"
The husband looked at me and said, "We're at the old person show. You know, for people who can't drive after dark. Everyone else comes at 10:00."
"Asshole." I punched him in the arm for pointing out that my habits were those of an AARP member.
If you need me, I'll be in the corner, setting out my Bingo cards.