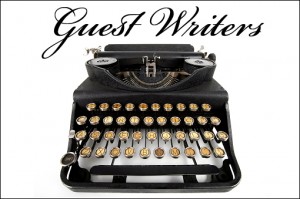 Guest writers for Naked Girl in a Dress are planned at least a month in advance, but the writing schedule for my own posts is much closer to the published dates. That means the guest writers during the current series were chosen before I plotted out the posts I would be writing. Last week we enjoyed a light, fun post by Brandon about zombies while I was writing about commitment and independence. It was comic relief for the first week in the series.
This week I laughed at the coincidence with the guest writer: Classic NYer. I could not think of a better piece to have the week I wrote about stress and happiness. Her post fits beautifully. After you read what Classic NYer shared here today, please visit her site, follow her on Twitter, and on Facebook.
~~~~~~~~~~
I usually ask my husband for a metrocard these days before I go anywhere, because he gets them free. On this day I had forgotten to ask, but this was no big deal since I had a few dollars in my pocket. I also had a metrocard with a few cents left on it, so I took it to the vending machine to refill it.
And, of course, the machine ate my money.
I approached the ticket booth armed with my receipt as evidence of my honest misfortune, but there was nothing the man at the booth could do about it. He gave me a claim form and an envelope addressed to the MTA claims department, and told me that I would have to mail in that form to get my money back.
I know a little bit about MTA claims. I had to make an MTA claim once. The short version is that I'm still waiting to get my $104 back. Yes, I did follow up by phone. I got sent around in a circle jerk of call transfers. The only clear and relevant response I got was by an automated message saying that if I was calling to check on the status of a claim, I should be advised that they are experiencing a backlog of several weeks.
Meaning that MTA claims is at worst a racket and at best a broken machine.
Meaning I'm probably never going to see those hundred four hundred eight dollars again.
The man let me into the station with no charge, but I was still livid. It took the entire train ride from 145th street to Penn Station (all local stops) before I calmed down.
Some hours later, I was ready to go back uptown, but reluctant to spend another two dollars and change for the trip. I decided that I would walk… at least until I got tired. It was in fact a lovely day to walk, and I did so slowly, stopping periodically at coffee shops and other wifi hot spots to sit for a moment and jot notes onto my tablet. I was tired by the time I got to 96th street, and convinced myself that I could spare the money.
I inserted my metrocard into the vending machine to refill it. It rejected my card as being unrefillable. Unrefillable? That makes no sense; there are already a few cents on it! I looked at the expiration date. It hadn't passed yet. I swiped the card through the card reader machine to ascertain that I had the right one. "Please swipe again," it said over and over.
Oh. My. God.
But I was too tired to argue. So I picked up a card that was discarded near the card reader machine. I swiped it to be sure it was refillable. "Please swipe again." Yeah, fuck you too. I inserted it into the vending machine to try to refill it anyway. "This card contains $23.15. How much would you like to add?"
Wait, what? Did somebody really discard a twenty three dollar metrocard on the floor by the card reader?
I read it again. "This card contains $23.15. How much would you like to add?"
"As a matter of fact, nothing." I really did speak those words out loud as I cancelled the transaction.
"So my question is," I mused to my husband a short train ride later, "even though technically I still have a claim to $4 with the MTA, should I let it go for karmic reasons?"
He thought I should let it go.
What do you think?