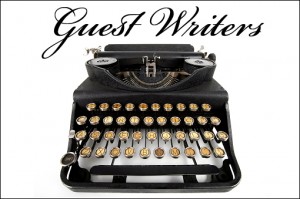 The smart, sassy, tell-it-like-it-is Melysa Schmitt is guest writer today. She writes about her single mom experiences and dating adventures on her site Sex, Lies, and Bacon. I met Melysa through Single Edition Media, an agency representing single lifestyle bloggers. I have fallen in love with her writing and have enjoyed getting to know Melysa personally through SEM. Please visit her blog, follow her on Twitter, and like her on Facebook after reading this great post about embracing singledom (That's a word I made up and really like. Start using it so it will catch on and be added to the dictionary).
~~~~~~~~~~
For many years I believed that to be female and unattached was to be faulty. It is one of the reasons I often threw myself into relationships with men who didn't deserve me. I figured better to be with ANYONE than NO ONE.
Whenever I found myself single I'd hastily seek out a man to cling to. In all honesty, being alone terrified me because I'd never learned how to be. Being alone made me feel vulnerable.
Growing up as an only child I was showered with love and attention. My parents may have even coddled me a bit. When I got hurt, emotionally or otherwise, they came to my rescue. When I made mistakes they immediately fixed them for me.
It wasn't until I became a single mom at thirty that they and the universe forced me to figure things out on my own. This is not to say that my parents didn't help me, but this time they took a more backseat approach.
It was the best thing they ever did for me.
Becoming a single mom saved me from my co-dependent ways and myself. When my ex left me unexpectedly for another woman, I knew I couldn't run into the arms of another man like I'd done so many times before. It was no longer just me who I had to think of; I had my son too.
I wanted stability for him, and for myself, and I knew throwing myself into another relationship with the wrong man out of fear wouldn't be good for either of us.
At first going it alone was uncomfortable. Being single made me anxious; in fact I hated it. I can't tell you exactly how or when I became comfortable with it just being me, but eventually I did.
I found myself and I found my way, and I did both as a single woman.
Now I love the freedom of my single life.
I no longer base my worth on my relationship status, or what a man thinks of me, and overall I'm pretty content with being alone.
I am typing this post from my new apartment, which I am solely responsible for paying for and maintaining. When I moved in a month ago I was overcome with joy as I realized I could decorate it any way I chose because it was all mine.
My office has a bright pink wall, something none of the men in my life would've ever allowed me to have.
It is the first time in my life I have lived alone, as I went from living with my parents, to with boyfriends, and then back to my parents again for three years while I fought to become financially independent.
Single motherhood took me from wanting someone to finally being someone.
Though the single life is adventurous and exciting, when you're a woman it often feels like you need a valid explanation as to why you're not part of a couple. When family or strangers used to ask about the state of my love life I'd find myself apologetically giving a reason for being single.
But at the age of thirty-three I finally have enough confidence to wear my single status proudly. I'm not broken because I'm a party of one, I'm fabulous because I designing the life of my dreams!
I've seen too much and grown too much in the last three years as a single mom to be ashamed of the strong and independent woman I've become.
I'm doing just fine unattached, thank you very much!
While my relationship status may eventually change if I finally meet the RIGHT man, the ideals I've learned as a single mom will never be forgotten. In fact, I may always be a single mom at heart.