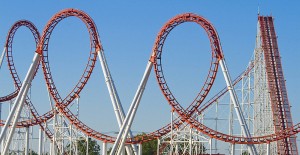 Writing a first blog post (to me, at least) must be like writing a first sentence in a novel. It is overwhelming to create that starting point, with the options being endless. I have mentally written this post while running, mapped it out on napkins, and written ideas in a writing log. Composing it now, this is not the first post I imagined. My first post is supposed to tell briefly what has transpired in the last two years of my life, which led to starting this blog.
However, as I start this new blog, I am facing a big challenge in my life. Instead of starting my introductory post with happy, positive thoughts and asserting we are all headed for our own personal nirvana, I feel compelled to write this….
In the summer of 2008 I woke up to a day filled with preparing for a triathlon. I was so happy that morning. Then, as life can change in an instant, there was a revelation. I knew the discovery was going to quickly lead to the end of my marriage. It was a heartbreaking, vomit-inducing experience. It would take me 6 months of Lexapro, 10 months of therapy, and 12 months of crying to really feel whole again.
Fast forward to Friday, April 16, 2010.
I woke up to a day filled with preparing for a duathlon. I was happy this particular morning too. Again, in an instant, something upsetting was revealed to me. This time, it was something about the man I am dating.Was it a heartbreaking, vomit-inducing experience? No, it was not. My heart aches, but I don't think it is broken. However, my faith in him is shaken. I am simply in shock.
Have I not learned yet that life is unpredictable?
This relationship has been a wonderful experience, but also hard work. Some of the work for us has been to reduce the baggage we brought from our previous relationships. As I told him recently, our baggage is packed in matching suitcases, filled with a similar assortment of issues. One thing taking up a lot of room in our bags is the issue of trust. We have both made great progress in building  trust  within this relationship. For example:
I trusted him to be my partner–to discuss problems and find solutions together.
I trusted him to be honest.
I trusted him to consider not just my feelings, but those of my children.
I trusted him with my heart.
Can we get past where we are right now?  I don't have the answer to the question and I don't have the solution to the problem. There are two of us in this relationship and it is going to take both of us working together to find a solution. That is really big for me to admit. Really big. Which leads to another issue in my baggage–I am a fixer. Thankfully I am improving and I see the progress more clearly today because of this relationship challenge. I can't take this on alone and make the problem go away. In fact, a big part of this particular problem we face, I can do very little to solve.
This paragraph you are reading has been written and deleted so many times. It is the fixer in me struggling with the conclusion of this post. I want to insert here that he can battle this demon in his life and win. I also want to insert here that we will do this together, become stronger as a couple, and live happily ever after. I know I can unilaterally map out how we get from here to there because that is a talent I possess. It is taking every bit of willpower I have to not write with certainty about the future or assume I can create a positive outcome alone.  I have really learned nothing if I insert a paragraph that is filled with certainty, happiness, and sunshine. I guess this is progress.
Life is unpredictable.