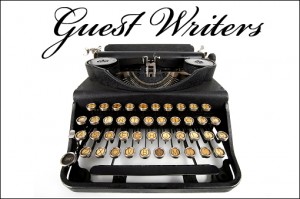 Today's guest is Mikki Morrissette, moderator of Choice Moms website. She is an amazing example of someone who can excel at motherhood and career, while also providing a much-needed resource for women who choose to be a mother without a partner. She is also author of Choosing Single Motherhood: The Thinking Woman's Guide
To quote Mikki from her About page:
"Like the journey of single motherhood, one step leads to the next, and before you know it, a new life has evolved."
Mikki's newest journey is dating, and while she states she is trying to find her way, she seems to have valuable insights already for single parents who are dating. After you read Mikki's post here, please follow Mikki on Facebook and check out her website, too.
~~~~~~~~~~
I have a love-hate relationship with dating. Maybe that's why I became a Choice Mom – a single woman who opted to have children (now 13 and 8) on my own.
The worldwide network of Choice Moms have kids alone not because we "don't like men" (as some suspect) nor because we feel men are unnecessary to our lives. Rather, we tend to be practical, self-sufficient women who realize we have a limited window of time in order to build a family and we don't want to wait to find a partner. Often, we divorced before we had children and don't want to rush into baby-making with someone new. Or, we opt to leave a partner who doesn't want kids.
In my case, I do occasionally "fall into relationships." Interestingly, nearly all of my closest friends over the past several decades have been men. Generally I am good friends with men for a long while before, on occasion, we tilt our head a different way and suddenly go from "wow you are easy to hang out with" to "hey baby, whatcha doin' Friday night?"
My inclination toward platonic relationships might have something to do with growing up a tomboy in a neighborhood full of boys, having several poker/four-wheeling friends in high school, and being a sportswriter through my 20s. But whatever it was, I never got the guidebook about "how to be a girl," or how to flirt and otherwise make yourself act like someone who is open for business.
I did marry (and divorce) twice. The second with someone I met when I was five months pregnant with my second child. And I remain very good friends with my first, who is guardian of my kids if anything happens to me. For me, it is a passive idea to sit back and wait for someone I barely know to "ask me out" – no eye contact, no flirtatious "open" sign unless we've been buddies a long time and get to that magical head-tilting moment. Yet that model also means that most of the men I have dated became full-blown relationships. The idea of dating simply for fun passed me by.
It is only now, at age 50, mother of two, that I am actually "dating."
What I find interesting – as I talk with women around the United States at Choice Mom networking events that I host – is how often we report that our concept of dating changes significantly after we become a mother.
Granted, in the first year of new motherhood, brushing our hair and getting out of the house without spit-up or milk stains is a feat. We might remember to put on lipstick after our kids start kindergarten. Gradually, as our kids begin to hang out more with friends, wanting sleepovers on weekends, we begin to look around and say, "what else?"
Yes, we have a lot of "Do Nots" on our dating list now that were not there before motherhood. We are busy, so we don't want to waste our time. We don't want anyone who doesn't accept that our children are priorities. We don't want to spend serious time with anyone who does not show great skill with our kids. Quite a litmus test.
But this is also a fun, relaxed time, even for a date-phobic woman like me. Because we aren't looking for a job now. We already have a job. A great one. We are mothers. So the right candidate – the one we'd be willing to pay a babysitter for (our version of the "sponge-worthy" test) – simply needs to succeed in one or two primary ways:
1)    Re-engage my mind in something other than cutting up vegetables, watching Disney movies, or keeping my kids from playing i-games all evening;
2)    Re-engage my body so I feel less like Mom and Dad and pack horse and maid, and more like a… (really? truly?)… female.
Dating without baby-making (or even child-raising) on the horizon seems, for me, a much easier order.
What about you?
What do you think about dating after becoming a mom?