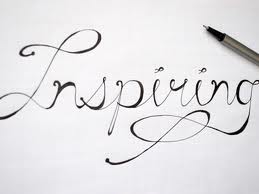 Some people enter our lives at precisely the right moment to make a significant impact. Tracey Gaughran-Perez is one of those people for me; she has been an inspiration from the moment I discovered her blog, Sweetney.
Tracey's ability to serve as a muse of sorts didn't just have to do with her incredible gift to write or her successful blog; there were so many other aspects of Tracey that served as a catalyst for me. Tracey was my guide in settling into separated and then post-divorce life, which included fearlessly redefining myself along the way. Tracey showed me, through her success, that I could build a career I wanted for myself after the divorce. I had faith in my ability to someday be successful in building a business around things I was passionate about because this single mom did it.  Her personal blog Sweetney, collaborative blog (or blogazine) MamaPop, and her writing career at Babble's Sweetney & Spice are great examples of her success. When I finally took the leap to create Naked Girl in a Dress, I even used Sweetney Designs for the initial look of the site.
Tracey's ability to be a positive influence on me flowed into my love life as well. As I struggled through the dating process these last four years, Tracey has given me hope. When Charlie came into her life, Tracey showed me finding love with a man, who would also love her child completely, was possible.
Sweetney, the blog I voraciously read as I was building the courage to launch my own, is coming to an end later this month. After so many years of reading Tracey, this is a big loss. Because Tracey and Sweetney symbolize so much more for me than a blogger and her blog, it's hard to see this one go.
But at least it's not goodbye.